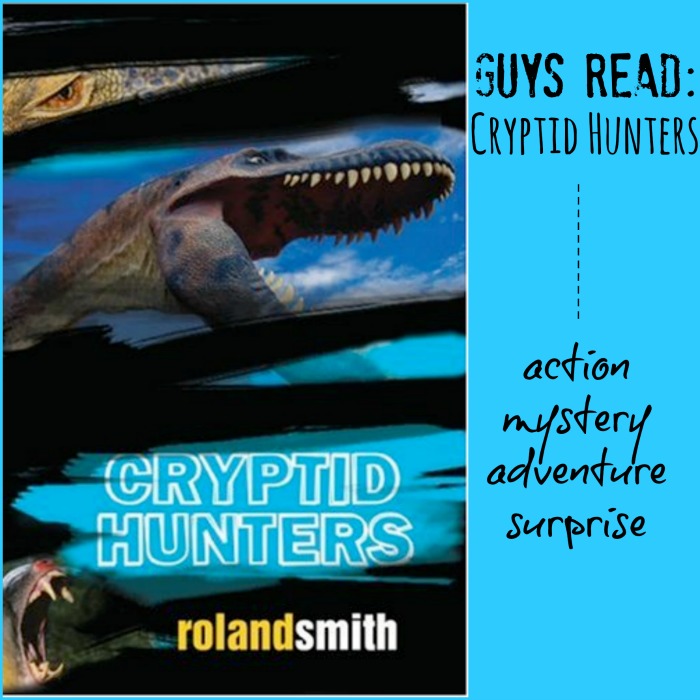 When your 4th grader NEEDS to get the next book in a series TODAY, you know you've hit on a winner!  Big W received Cryptid Hunters by Roland Smith for Christmas.  His nose has been in the book for the last week.  As soon as he turned the last page this afternoon he was ready to read sequel!
Cryptid Hunters [as described on amazon.com]:  After their parents are lost in an accident, thirteen-year old twins Grace and Marty are whisked away to live with their Uncle Wolfe-an uncle that they didn't even know they had! The intimidating Uncle Wolfe is an anthropologist who has dedicated his life to finding cryptids, mysterious creatures believed to be long extinct.
For now there are three books in the Marty and Grace series:  Cryptid Hunters, Tentacles, and Chupacabra.
I picked up a copy of Tentacles while my guy was at basketball practice.  When we arrived home, he headed straight to his room to read.  Umm, worth every penny!
Need to keep them reading?
You might also like:
Tags: guys read