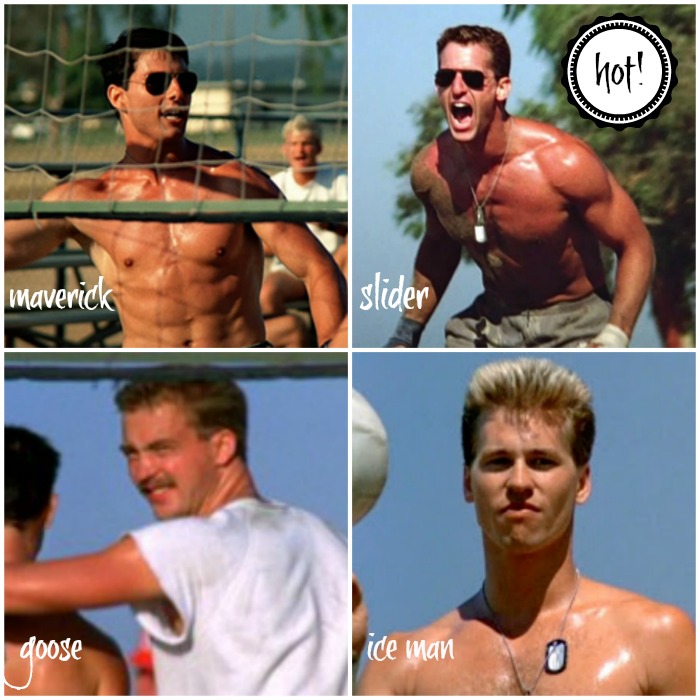 I digress from holiday posts to discuss with you a vitally important topic.  Who is the hottest flyer in the Top Gun volleyball scene?  Oh, I know you know it.  I just watched Top Gun again over the weekend. You remember the players:  Maverick, Goose, Ice Man, & Slider.  I am pretty sure Goose is out of the running since the poor guy didn't even get to take his shirt off.  So then we are left with three!  My choice?  Slider. Hello, beautiful.  Seriously, just look at him.
Need to refresh your memory?  For your viewing pleasure:
Now I ask you.  Who is hottest Naval Aviator in this scene?
{And, just as important, what happened to the actor that played Slider.}
You might also like:
Tags: movies