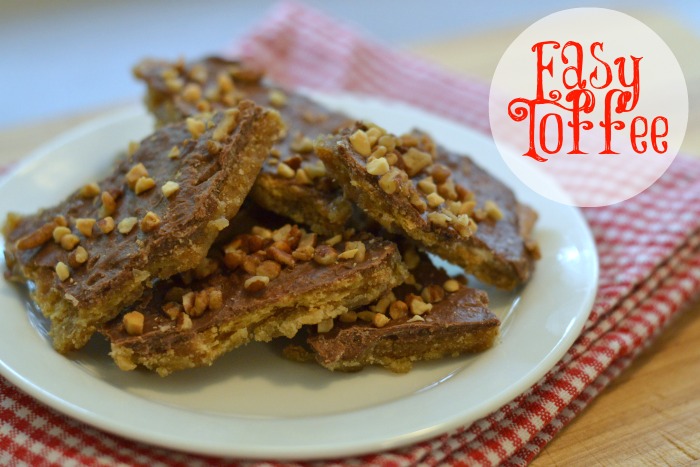 Ok, this is not a diet food.  Let's just get that out of the way.  But, this toffee is oh, so delicious!  Here is another favorite holiday treat!
Easy Toffee
15 [or so] graham crackers
1 cup firmly packed brown sugar
1 cup butter
1 cup milk chocolate chips
1/2 cup copped nuts.
Heat oven to 400 degrees.  Line 13×9 inch pan with foil, grease foil with butter.  Arrange graham crackers in pan. [Some may need to be broken so that entire bottom is covered.  It doesn't need to be pretty.]  In medium saucepan, combine brown sugar and butter; bring to boil.  Remove from heat; pour over graham crackers.  Bake at 400 degrees for 5 minutes.  Remove from oven; immediately sprinkle with chocolate chips.  When chips are soft, spread over top; sprinkle with nuts.  Chill about 30 minutes until chocolate is set.  Break into pieces.  Store in refrigerator.
Deelish!  Be merry and bright.
You might want to make Five Minute Fudge.  xoxo
* Recipe from Pillsbury Holiday Classics II ©1983.  A gift to me from my grandmother's kitchen.
You might also like:
Tags: holiday