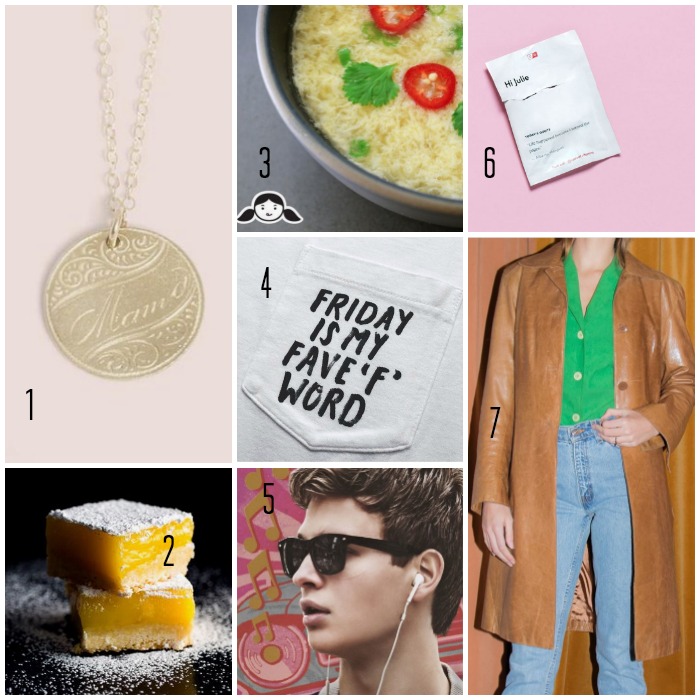 Happy Friday!  Each week I am inspired by articles I read, recipes I find, pictures I see, and music & podcasts that I hear.  Little details from each one shape my week.  I love passing along this inspiration.  I hope you have an amazing weekend.
xo-d
This week's details:
1 The sweetest charm necklace.  It was on my holiday wish list, but it looks like it's moving over to my Mother's Day wish list!
2 Lemon bars made with the most interesting ingredient.
3 Planning to make this soup over the weekend
4 Mood.  From an artist I love to follow on Instagram
5 We are REAL late to the party, but we watched Baby Driver last weekend.  I totally understand the hype. You gotta watch it!
6 Maybe if it's personalized…..I'll take my vitamins.
7. Vintage love.
care/of: vitamins via Cup of Jo
You might also like:
Tags: in the details