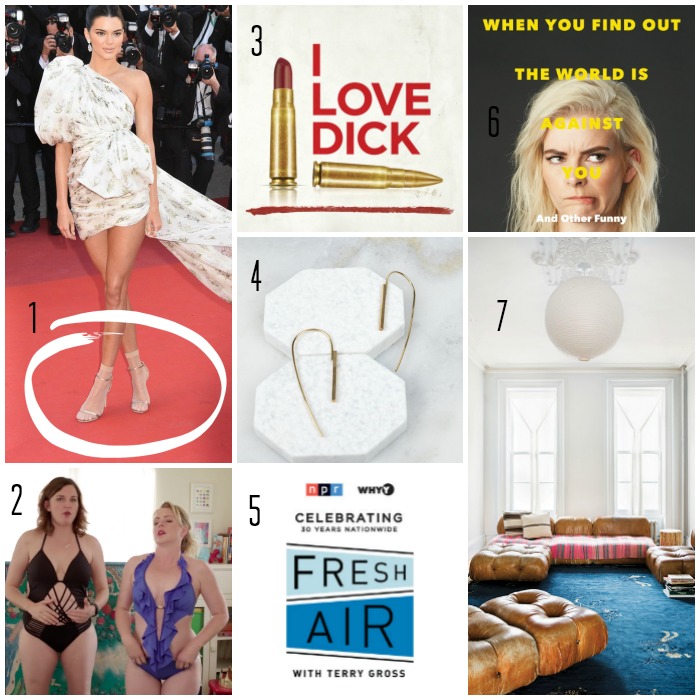 It's a three day weekend. The weather is going to be amazing in Seattle and are planning to bum around in our own city! We are hoping to go for a hike, grab some pizza, ride the Seattle Great Wheel and explore the Public Market. Spread out over three days, with a little pool time thrown in for good measure, it sounds like heaven to me.  Have a fun weekend!
A few things that caught my attention this week:
1. Socks with heels.  These sheer stockings give me all the heart eyes!
2. Have you see this IMomSoHard video?  They are all of us looking for a swimsuit.
3.  The trailers for I Love Dick on AmazonPrime are pretty funny.  I mean…Kevin Bacon.
4.  I love simple earrings.
5.  An interview with Aziz Ansari on the podcast Fresh Air is worth a listen.  Do you watch Master of None?  Season 2 is out.
6.  Just ordered this new book.
7.  An amazing low, leather sofa.  That's all.
You might also like:
Tags: in the details