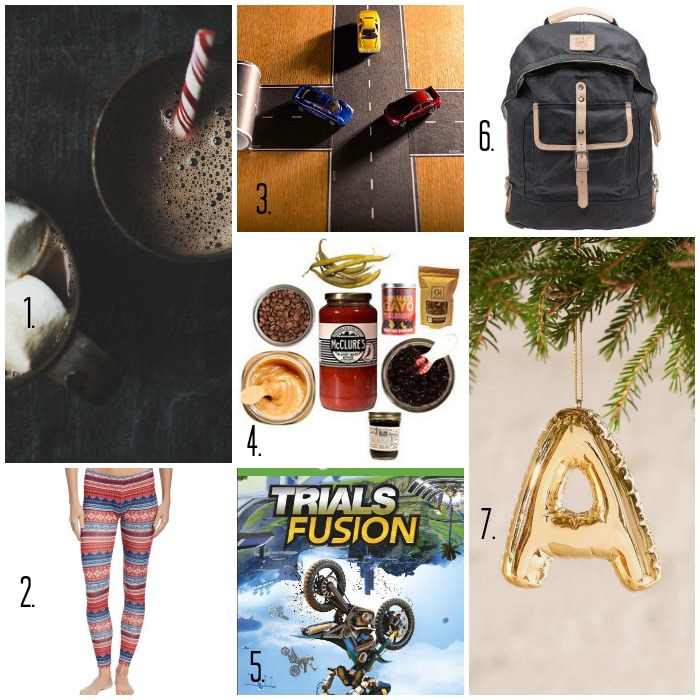 For the next few Fridays, this series will be holiday gift editions.  I will try to share gifts for all the gals, guys and kids in your lives.  I love browsing in shops and stores, but let's be honest, the majority of my shopping happens with a click of a mouse.
Here is the first of my finds:
1.  Peppermint Cocoa for your neighbors.  Easy to make and all the ingredients can be found at the grocery store.
2.  These might be the cutest long johns ever!  They are like running tights with the most darling pattern.
3.  Road tape for the little car lover in your life.  My boys would have LOVED this!
4.  Bloody Mary kit from Mouth, the new and hip Hickory Farms.
5.  Trials Fusion, an  Xbox One game without violence.  They are hard to find!
6.  I am in love with this backpack by Will Leather Goods.  Perfect for me, but I think the guys would love it too.
7.  Gold helium balloon ornament.  The perfect addition to any tree!  {Or tie it on a package.}
You might also like:
Tags: in the details