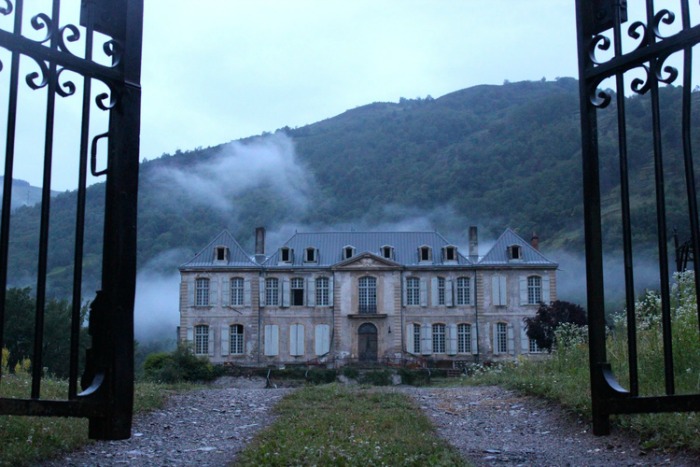 Whoa. Sometimes Facebook gives me gift on a Tuesday.  Yesterday, I spotted a link to photography blog which led me to Chateau de Gudanes.  Breathtaking to say the least, this site and blog documents the abandoned and neglected chateau, the couple who purchased it, and its restoration.
As for their plans for it?
"Our plans for the future keep changing and evolving, and they are only in their infancy, but we hope to welcome you as soon as possible. Ideally, to begin, a cafe and tours, even in its well worn state. By 2016 we would like to also offer you accommodation, a gift shop, and facilities for weddings, music festivals, local fêtes, workshops, conferences, seminars and courses.
Our aim is to tread lightly and gently – to preserve the atmosphere and authenticity of the Chateau and region as much as possible. She will be renovated but her rawness, wear and history will not be erased, but instead integrated. In keeping with this, we also plan to use energy efficient principles and sustainable refurbishment. This means up cycling and recycling as much as possible, including building materials, design features and decor."
The pictures, even in its run-down state, are something out of a history book.  A beautiful one at that!  I am pretty sure I will be reading the blog updates regularly.  And the pictures on Instagram could brighten even the gloomiest of days!
This staircase….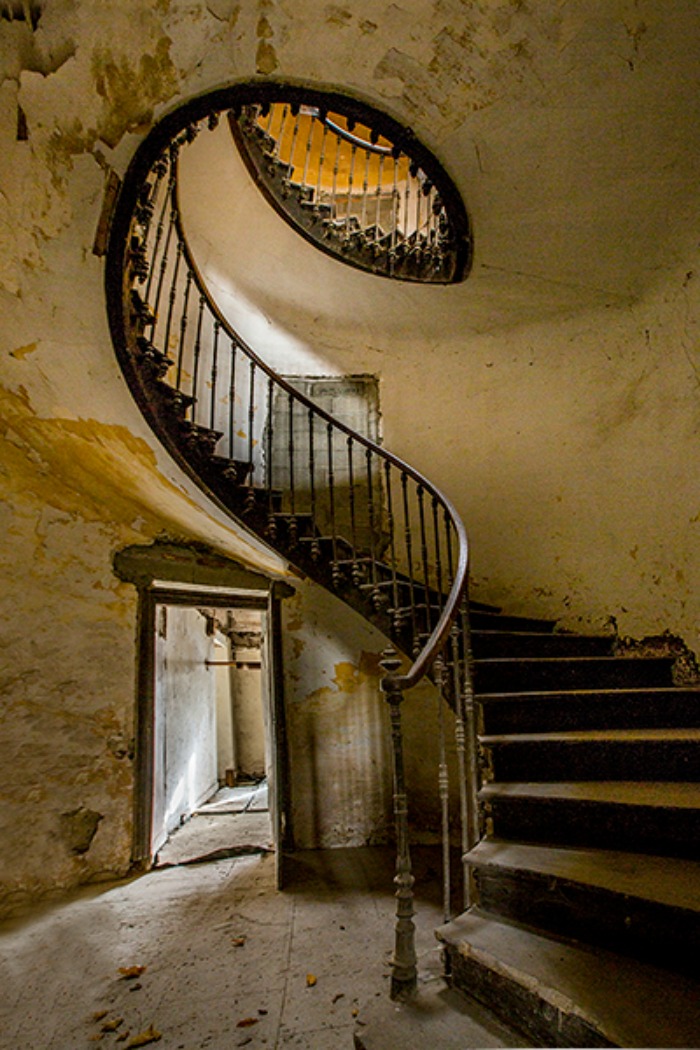 And that light…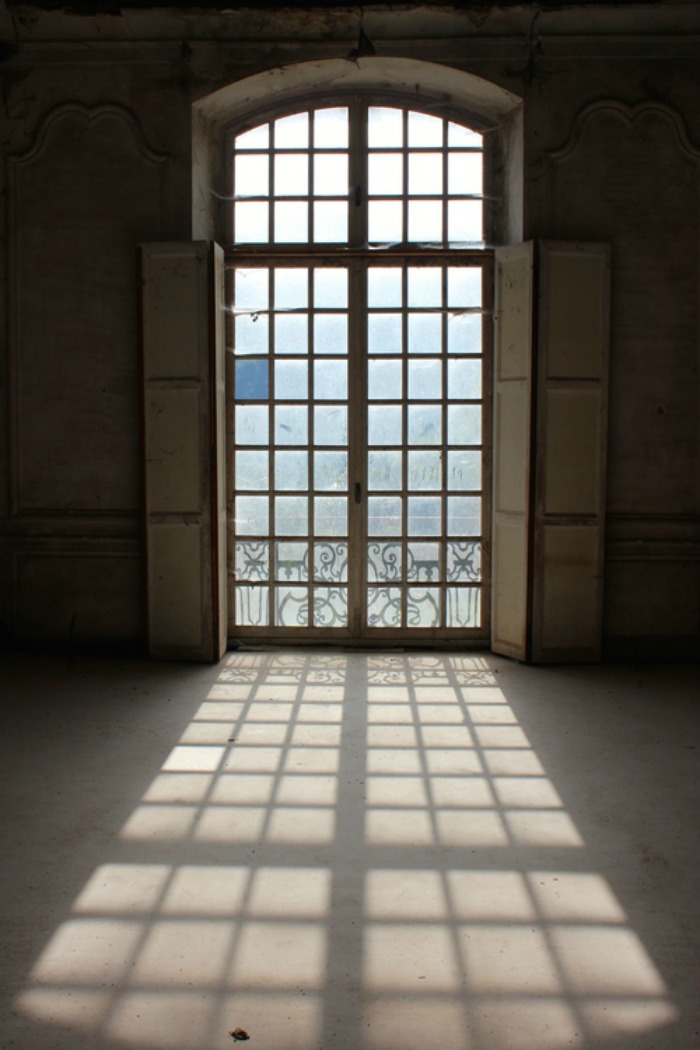 I found this blog post particularly interesting.  {This post is just because.  Because I find it so interesting and I couldn't help but share it!}
{Images via http://www.chateaudegudanes.org/}
You might also like:
Tags: travel