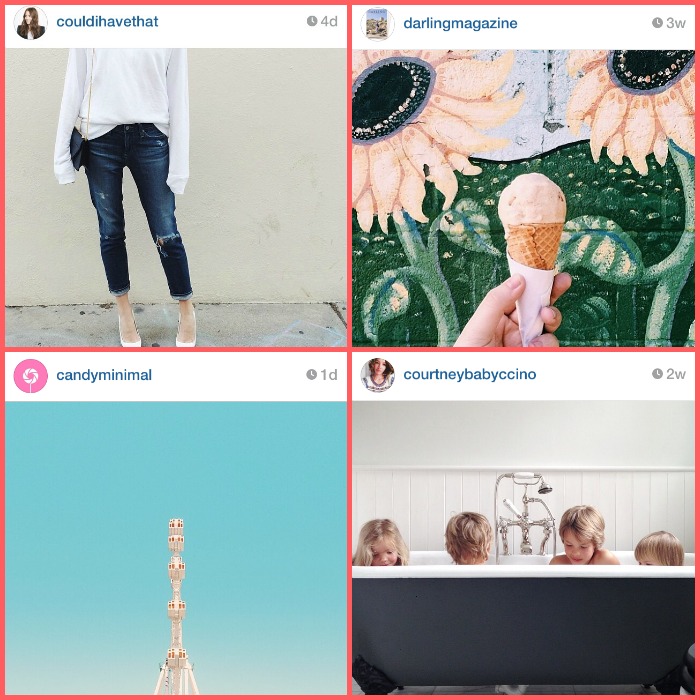 Four more to follow on Instagram.
Smantha Winnerstrom shares daily inspiration through fashion, travel, food and style!  You can also follow her blog, Could I Have That?
Darling- the art of being a woman.  How much to do you love that?   Along with original posts, this account is flooded with pictures from readers of the magazine.  Tagging their pictures #thatsdarling, people from all walks of life share and Darling regrams.
Wow!  Stumbled across Candy Minimal a few weeks ago.  Users tag photos their candy-colored minimal shots with #candyminimal.  The creator @mattcrump features shots each day.  Simply just eye candy.  Enjoy.
Courtney Adamo , co-counder of Babyccino, gives you peeks into her life in London with her 4 children.  Somehow it all looks dreamy.  I don't know how she does it!
Have fun with Instagram. That's what it is for.  Follow me…@seattlejune.  Happy Friday!
You might also like:
Tags: four to follow, Instagram