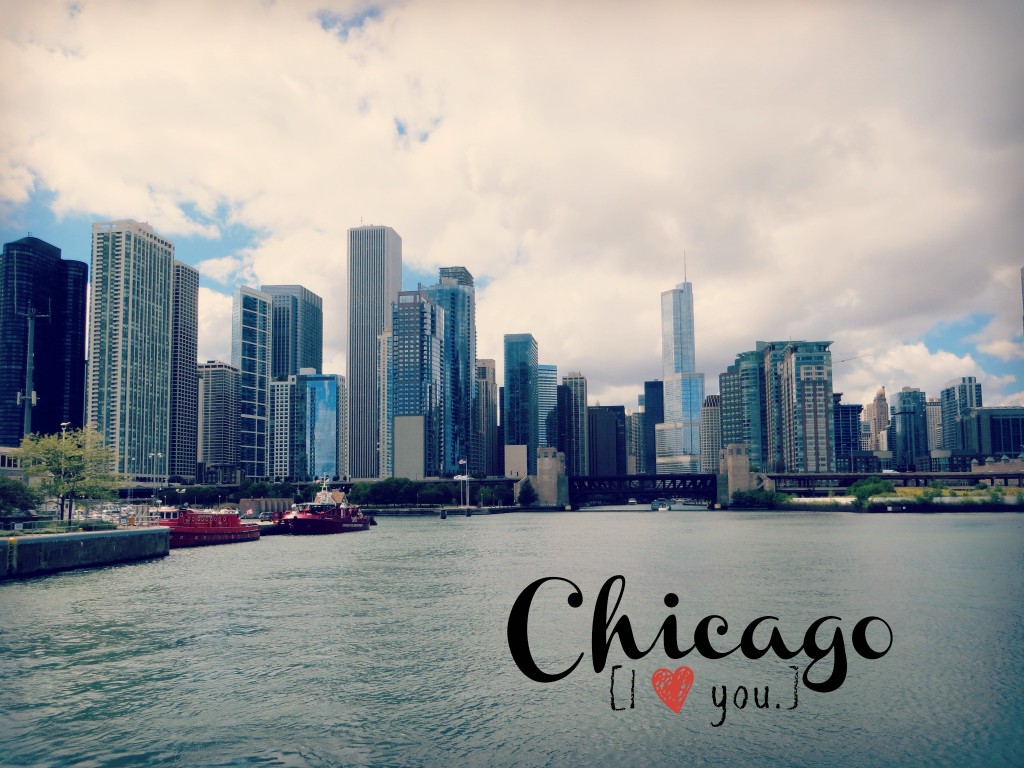 I seriously fell in love with Chicago.  A direct, mid-morning flight from Seattle got us to the Windy City in time for cocktail hour.  We explored the city by foot, taxi, train, and boat!  We took the Blue Line into the city from the airport.  For $5 it was a total bargain and kicked off a weekend of adventure.  It was great to walk Chicago because it was totally flat!  I felt like we could walk for miles and miles-which we probably did!  I highly recommend the Architecture Boat Tour on the Chicago River.  The 90-minute tour provided excellent history and stories regarding the buildings, the architects, and the city itself!  My favorite building was the Chicago Tribune building [sadly, I don't have a picture!].  The food was outstanding.  We ate late [since we were on rock star- I mean Pacific time].  Dining with a party of 8 can be a challenge, but we had excellent service and outstanding food!  One evening at a tapas bar we ordered the entire left side of the menu.  We were having so much fun, decisions were easy.  It was a luxury to travel with dear friends, dress up, dine out, stay up late, and have little [well, actually no] responsibilities.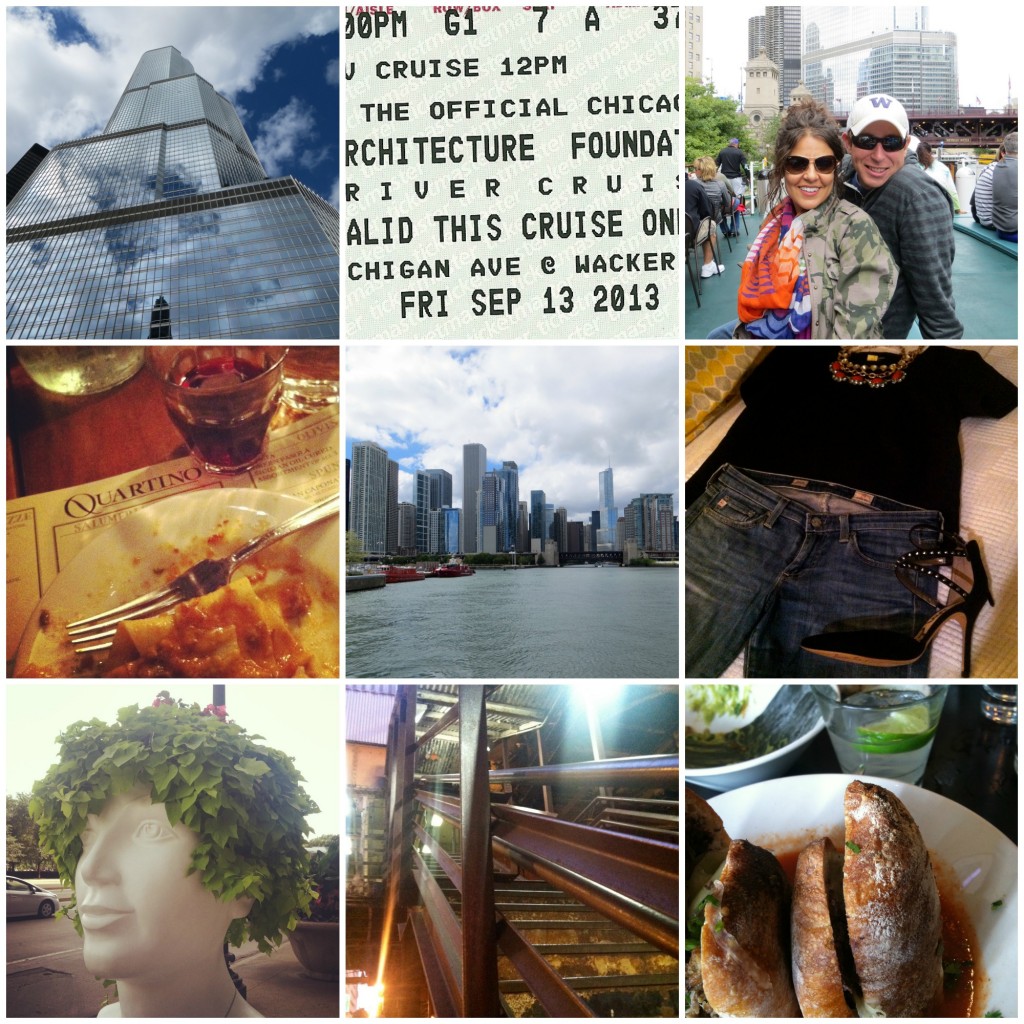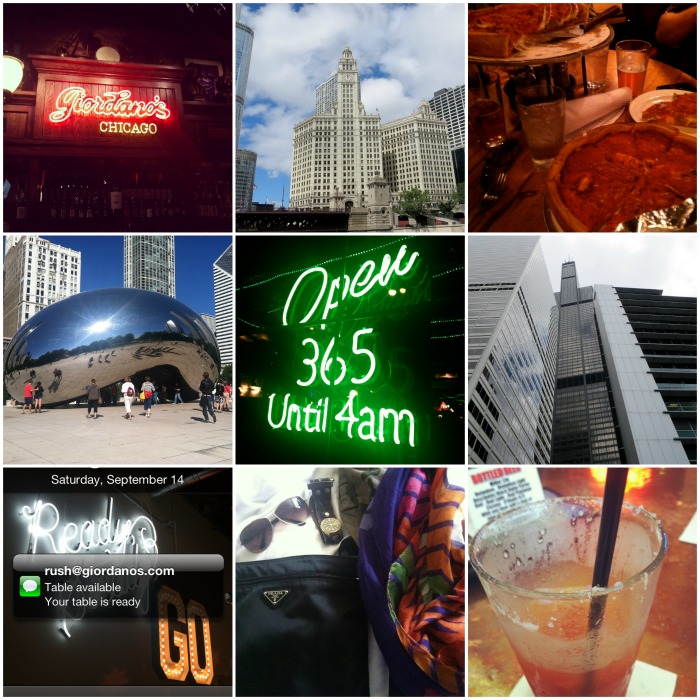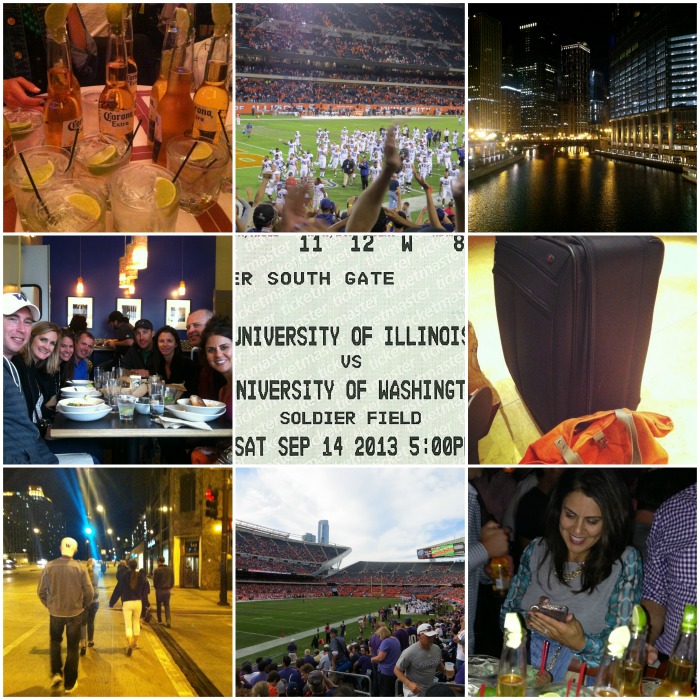 We ate well, slept little and laughed heartily.  The deep dish pizza, 4am closing, and social media may have got the best of me-but the trip was fantastic.  I wasn't fully recovered until Wednesday.  Thank you, thank you, thank you Chicago!  I will be back.
Stay::
Fairmont @ Millennium Park  Centrally located just a few blocks from the Chicago River and Michigan Avenue.  It was an easy walk to Millennium Park [home of The Bean] and The Art Institute of Chicago.
Eat::
Quartino  Delicious Italian.  So good.
Xoco  Mexican done right by Rick Bayless [none of us knew how to pronounce it….we were told it was "cho-co"].  Casual dining.  My favorite was the Guacamole Bar [add mix-ins] and fresh to order churros!
Giordano's  Home to the famous stuffed pizza.  Death by cheese, but oh so right!  Can't go wrong.  [They also offered gluten-free thin crust.]
The Gage  Great place to grab a drink and something to eat before the game.  I loved the interior.  Felt like old school, Chicago [what ever that is!].
Play::
Divvy Bikes  All over the city we saw racks and racks of awesome blue bikes.  It was a bike share program.  Too cool!
The Chicago Architecture Foundation River Cruise  Awesome.  You have to do it!
The Magnificent Mile  Every shop you could want!  Get your credit cards ready.
You might also like: