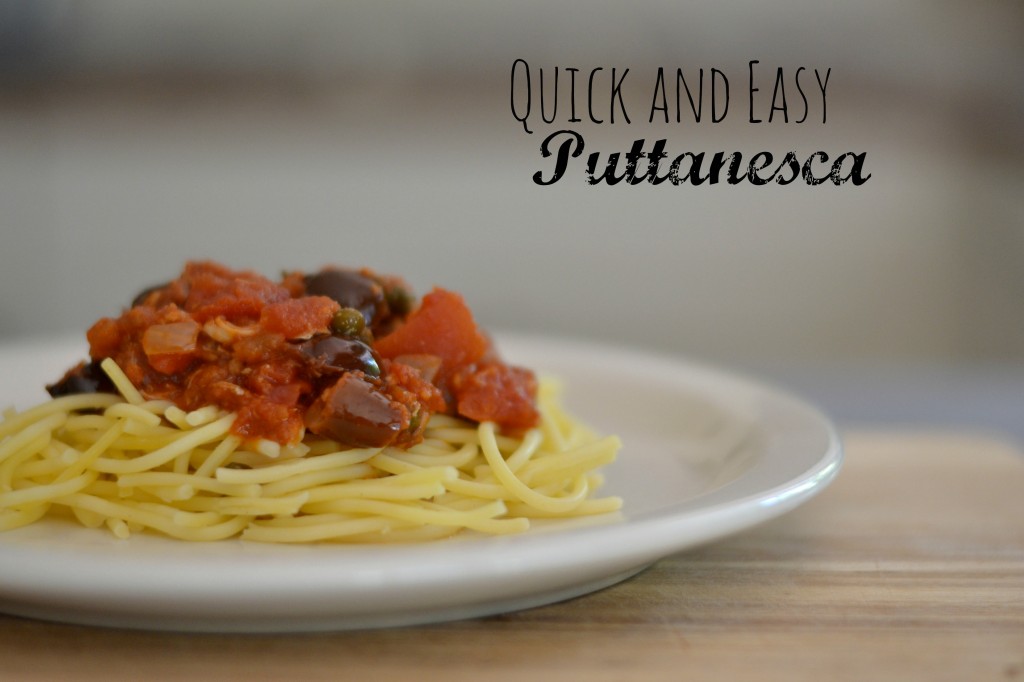 I know that summer is grill season, but I love a great plate of pasta.  My grandmothers made pasta dishes year round, no matter the temperature outside.   This time of year the pasta needs to be quick and easy, but still full of flavor.  My recipe uses a few "cheater" ingredients to make this Puttanesca sauce a breeze to throw together.
Quick and Easy Puttanesca
1 clove of garlic
1 small onion
28 oz diced tomatoes [canned]
1 jar of your favorite prepared pasta sauce
1 cup pitted Kalamata olives
4 oz capers + a bit of liquid from the jar
1 deli rotisserie chicken
1.  Mince garlic and chop onion.  Saute together in 1 T. olive oil over Medium heat.
2.  Add diced tomatoes and jar of pasta sauce. Bring to simmer.
3.  Roughly chop olives and add to sauce.  [Truth be told I used more than 1 cup of olives!  I love them.]
4.  Add capers and bit of the liquid from the jar to the sauce.
5.  Let simmer for 20-30 minutes.
6.  Shred chicken and add to the sauce.  Turn heat to low.
Serve over your favorite pasta.  Since our pasta must be gluten free, I used Scharr Spaghetti.
Salute.
You might also like:
Tags: dinner, quick and easy