We spent less than 24 hours in Napa Valley this weekend.  We didn't arrive until 1pm on Saturday, but it was worth it!  The summer brings large crowds on the weekend, yet the beauty of the valley somehow makes up for the "big business" of wine tasting.  We started north in Calistoga and worked our way south toward Napa.  Using Silverado Trail for much of the afternoon, we avoided the traffic and we were able to visit three wineries plus have lunch before 5pm.  Then a quick rest and dinner in downtown Napa.  Pictures tell the best story.
First stop, Chateau Montelena .  Amazing grounds, historic chateau, and the winery that put California on the map of the wine making world in 1976.  [If you haven't seen Bottle Shock, rent or stream it tonight. It tells the story perfectly!]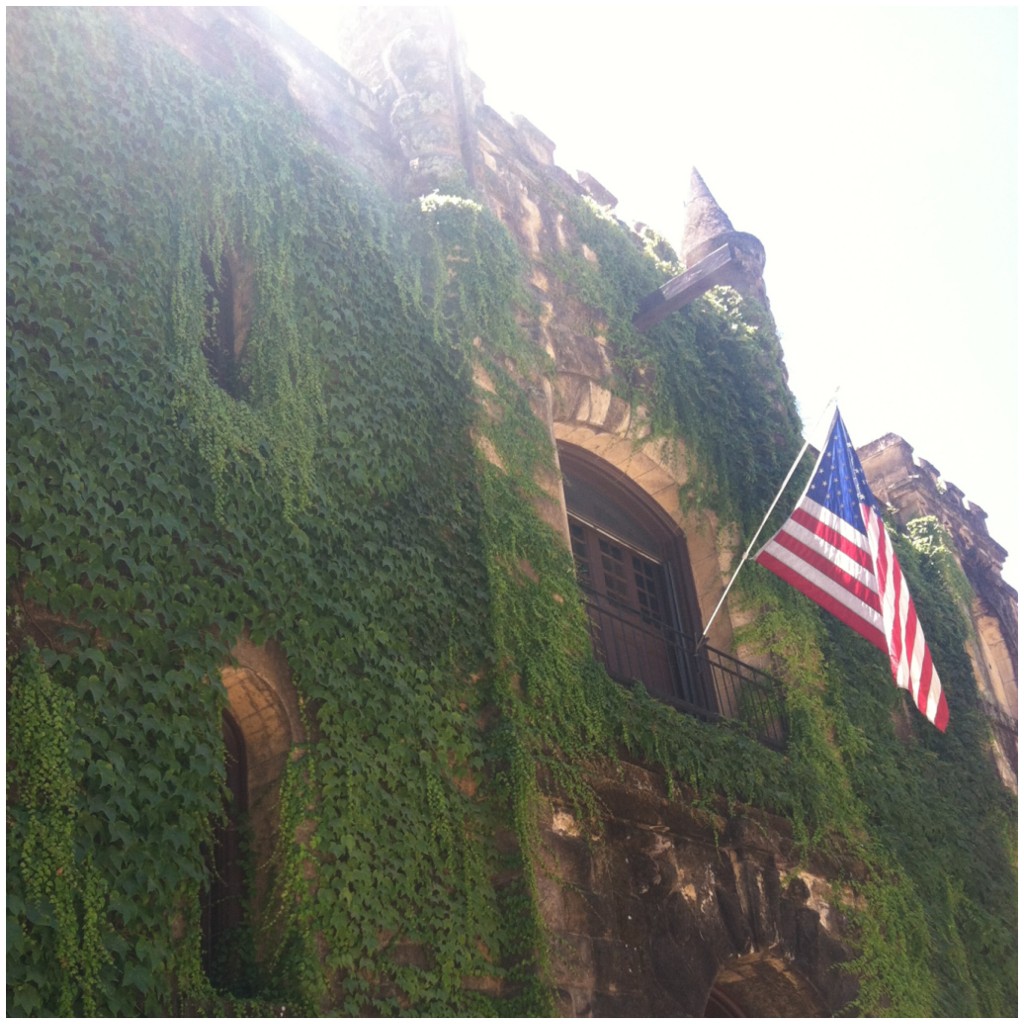 Lunch in St. Helena.  La Condesa.  A girl can not survive on wine alone.  Chips, guacamole, and tacos paired with the most refreshing margarita!  It had me at cactus lemongrass-infused salt rim.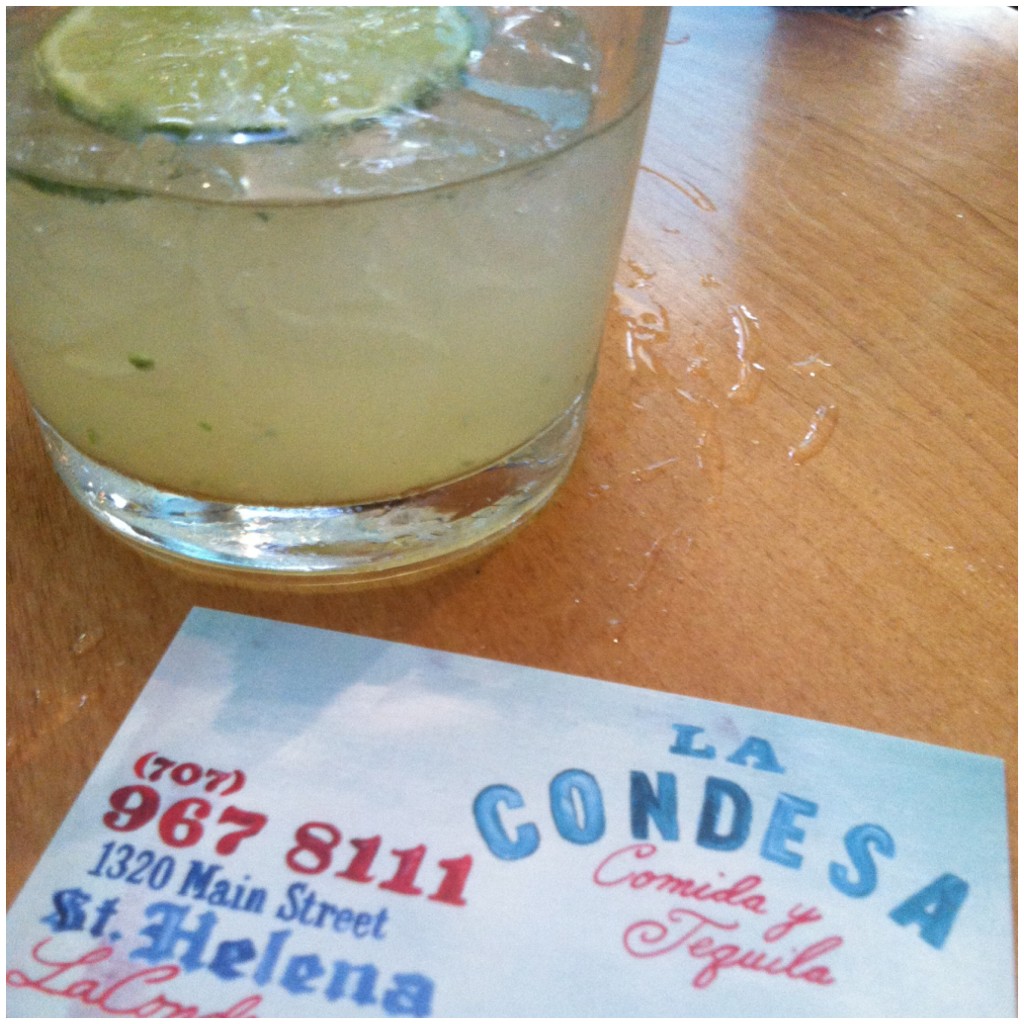 A quick jump over to the Silverado Trail and Rombauer after lunch.  Red wine a hot day is tough, but the views from the deck cannot be beat.  Rombauer is a great spot for a picnic!  Tables are scattered throughout their gorgeous trails and grounds.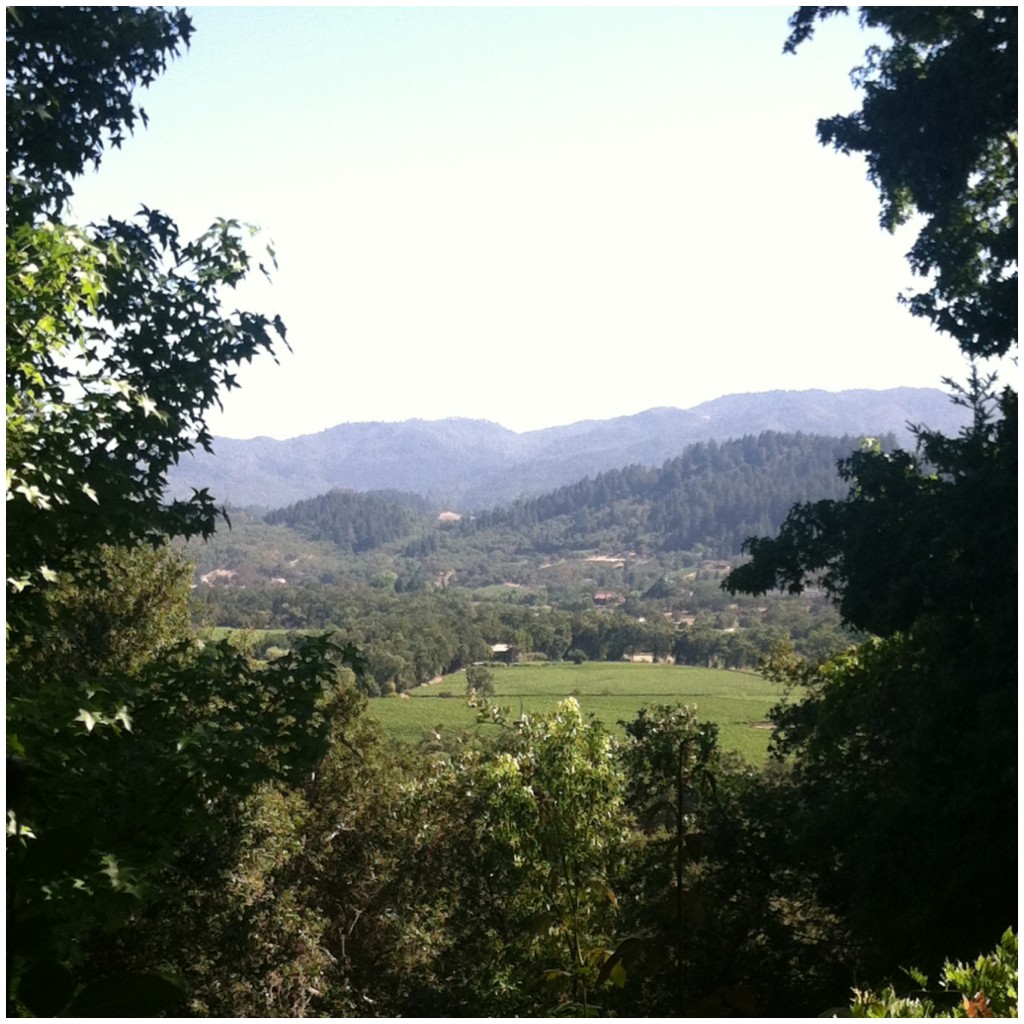 Mumm Napa was our last stop.  We were able to grab a table on their patio [umbrellas and misters help with the heat] and we each enjoyed a glass of sparkling wine.  We couldn't have asked for a more relaxing way to end our afternoon of tasting.  I highly recommend the Santana Supernatural Rose.  Delicious!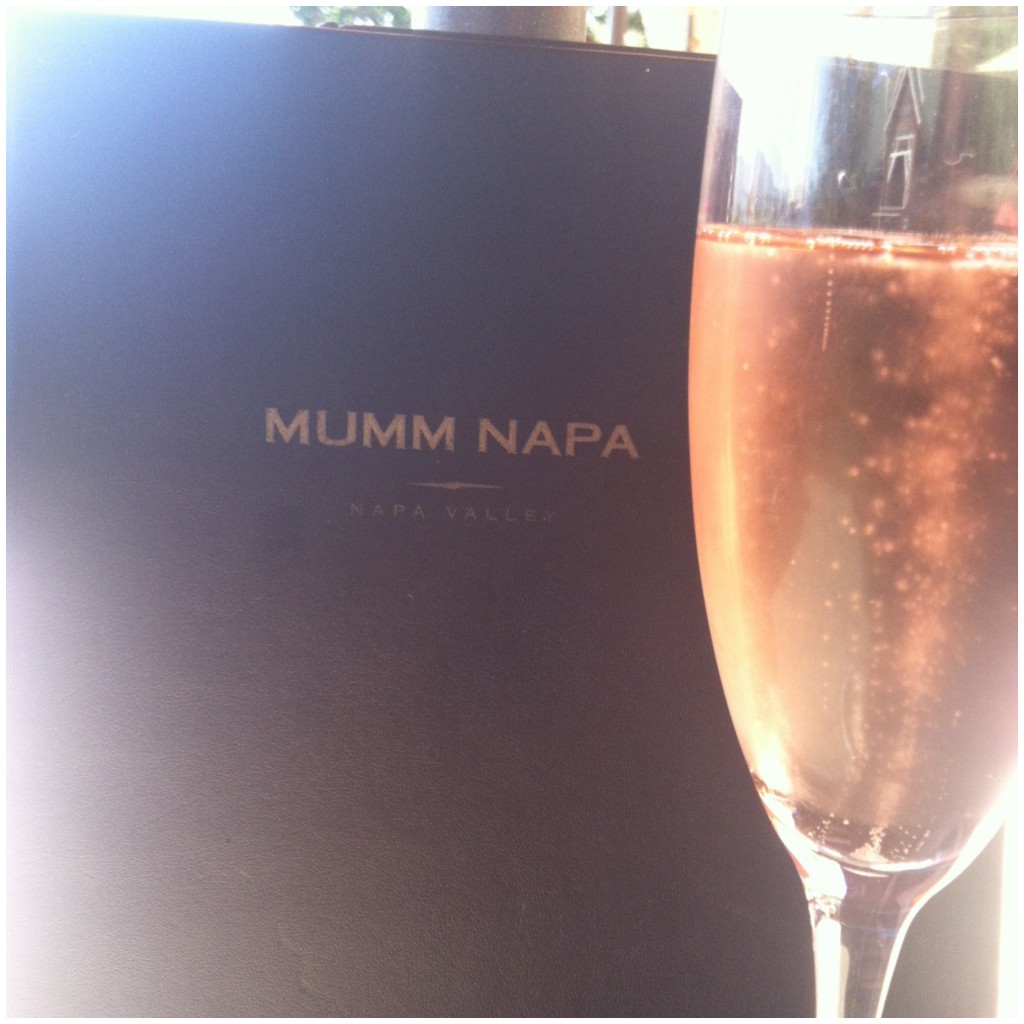 After a thirty minute power nap at the hotel, we were off to The Thomas in downtown Napa.  I will not belabor the point, but this place is top rate.  Food, service, ambiance.  The entire package.  The dining room is cozy with an open kitchen.  It is keenly decorated, with one entire wall displaying antique white table cloths and windows into their wine collection.  In the heart of downtown on Main Street, The Thomas also has a roof top bar and deck which looks over the Napa River. I tell you-it is a must visit! While everything we ate and drank was outstanding, the warm cinnamon, sugar doughnuts with black pepper strawberry sauce put the meal over the top!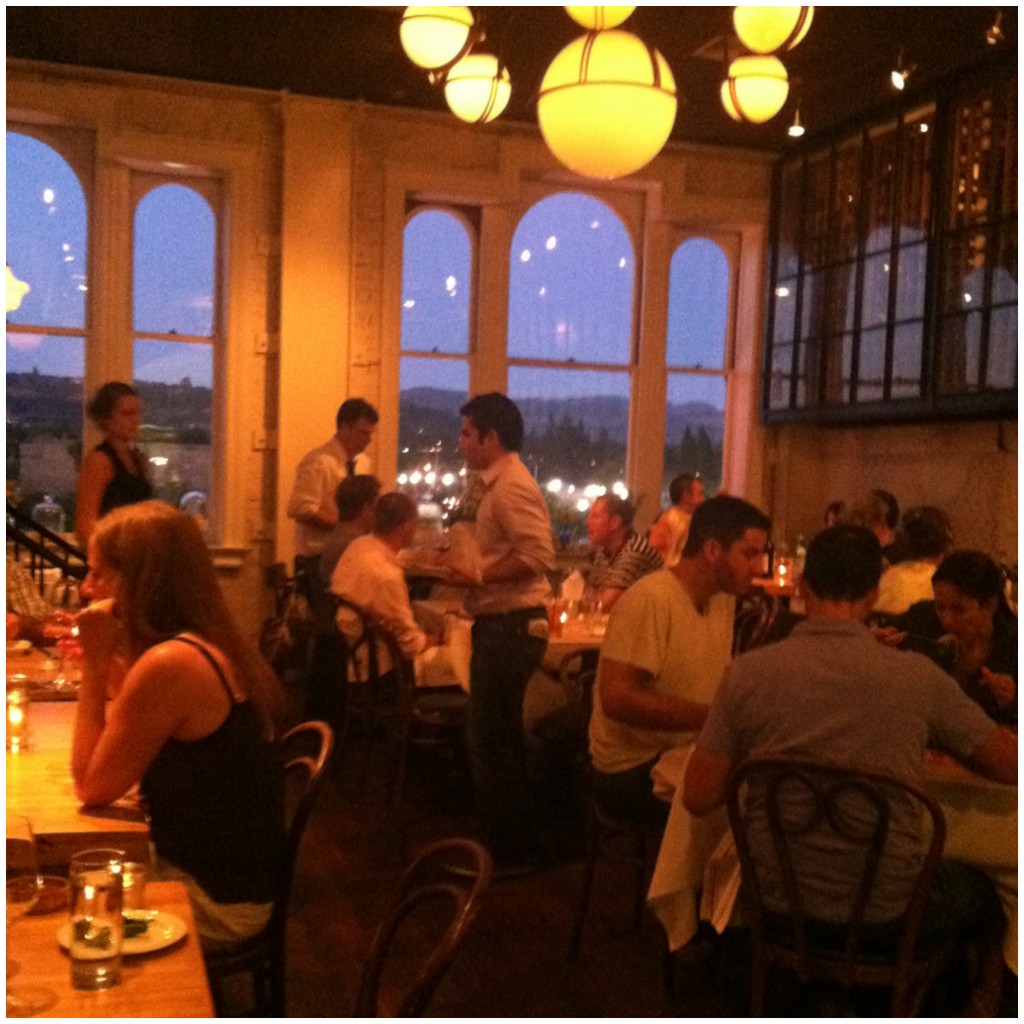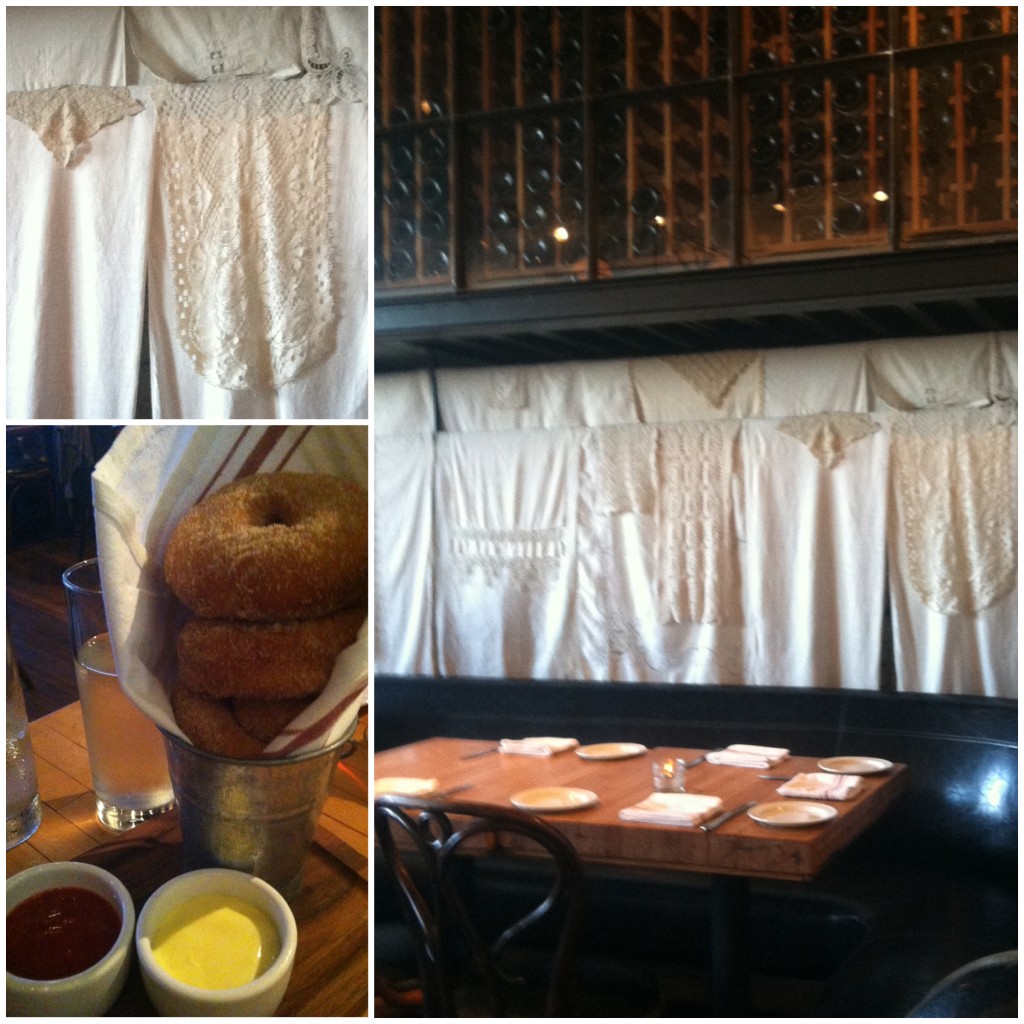 Our afternoon is Napa was the end to a great weekend in California.  We had time together [just the two of us] and we were able to see our dear friends get married!  A huge thank you to my mom and dad for holding down the fort and keep our boys fed and watered.
Tags: California, Napa