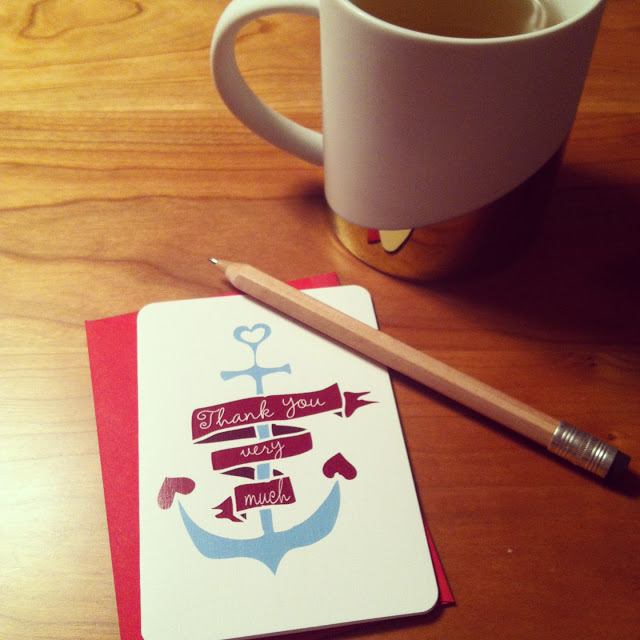 I am taking a moment to write thank you notes for my boys' teachers.  I know that many parents, usually moms, freak out about what to give a teacher at the end of the year.  Some spending hours and hours on craft projects and keepsakes.  From my 10 years as an elementary school teacher, the hand written notes are actually the gifts I treasure the most.  Each of them include heartfelt words that express gratitude and explain the ways in which I touched their child's life.  These are things you don't hear everyday in the classroom.  Many times I had no idea the impact I had on children and their families.  It was touching to read their kind words at the end of a long school year.   I have many tucked away for safe keeping.  I make a point every year to write a note and personally hand it to my sons' teachers.   [I usually tuck a gift card inside because one person can only have so many coffee mugs.]
If your child's school year has not yet ended, take a minute and thank a teacher in your own way.  Believe me, a card can be enough.
I found this adorable thank you card at my local bookstore.  I loved the anchor as ode to summer.  The Brush & Mallett has creative hand drawn greeting cards [made here in Seattle] for every occasion.  Check out their website or their Etsy store.