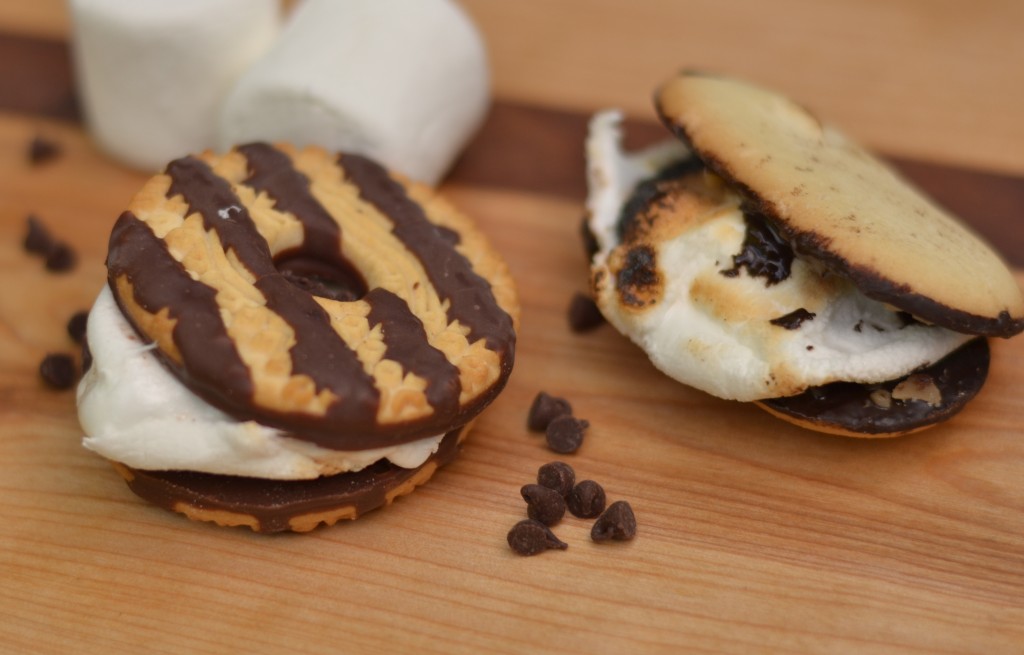 Back yard fire pits and campfires call out for roasted marshmallows and s'mores.  The one thing I have never liked about the classic s'more [graham cracker, Hershey bar square, and marshmallow] is that the chocolate doesn't melt fully and it makes it difficult to eat.  This weekend we tried out a new spin on the s'more.  Instead of the traditional graham cracker, we used Keebler's Fudge Stripe Cookies.  There is already a layer of chocolate, so all you need is the roasted marshmallow.  The chocolate layer melts quickly, which makes it extra gooey.  To say they were a huge hit would be an understatement.  They were devoured by kids and adults alike.  So, it got me thinking.  Any cookie with a layer of chocolate would make a delicious alternative s'more.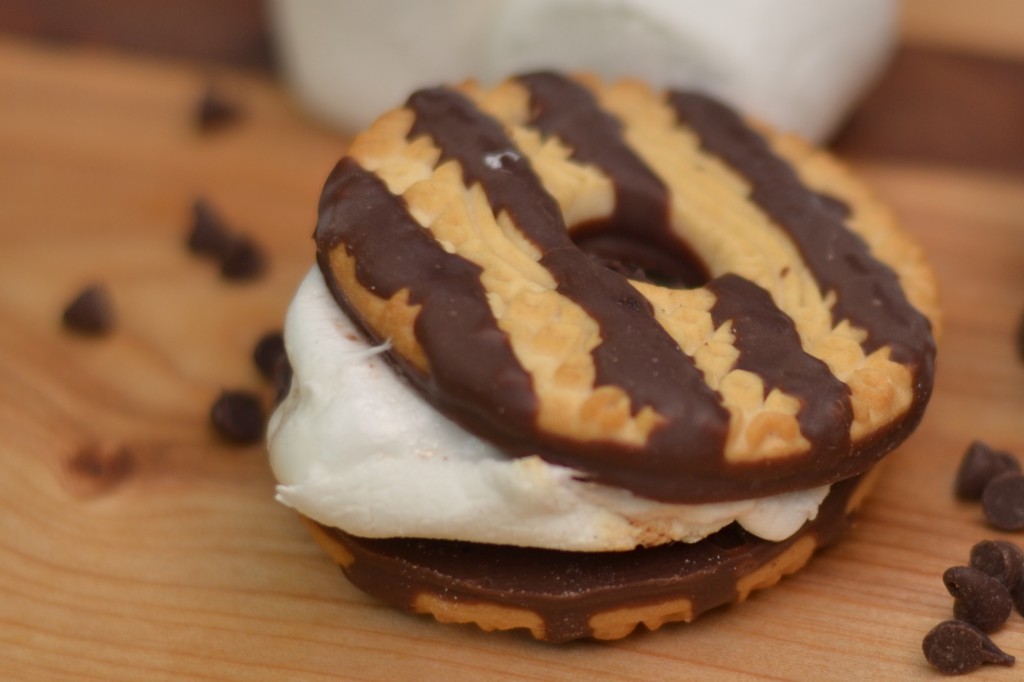 [keebler's fudge stripe cookie s'more]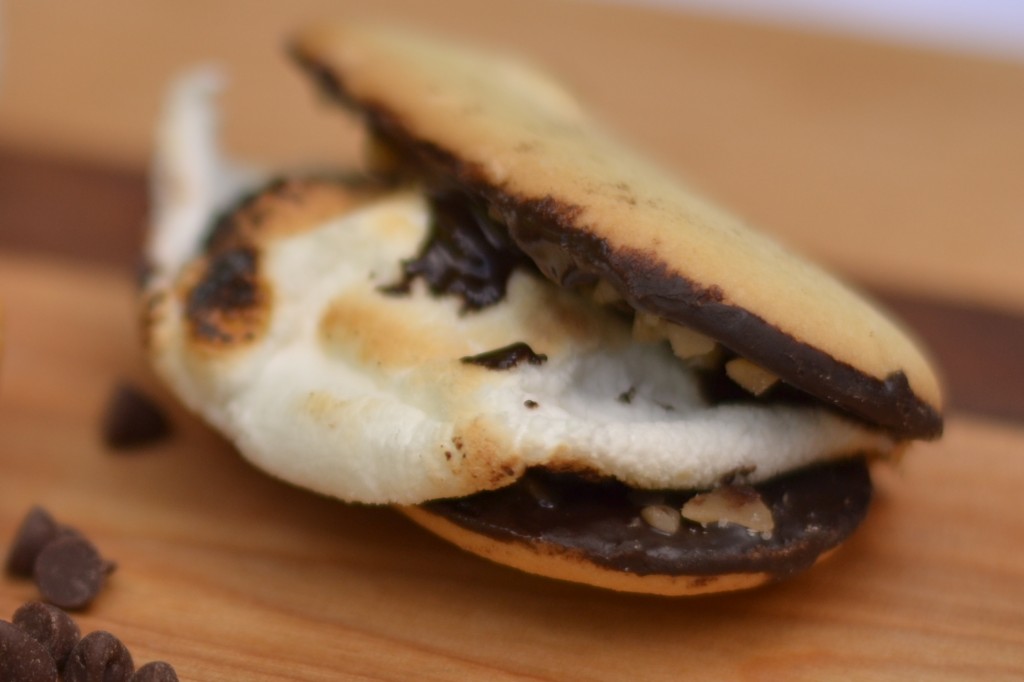 [milano slices sweet toffee cookie s'more]
The Milano cookie has sweet toffee pieces in with the chocolate!  They also have a Milano cookie with salty pretzel pieces.  Oh my, the possibilities are endless.
Any other ideas for a spin on the classic s'more?   I'd love to here them!
Happy Roasting.