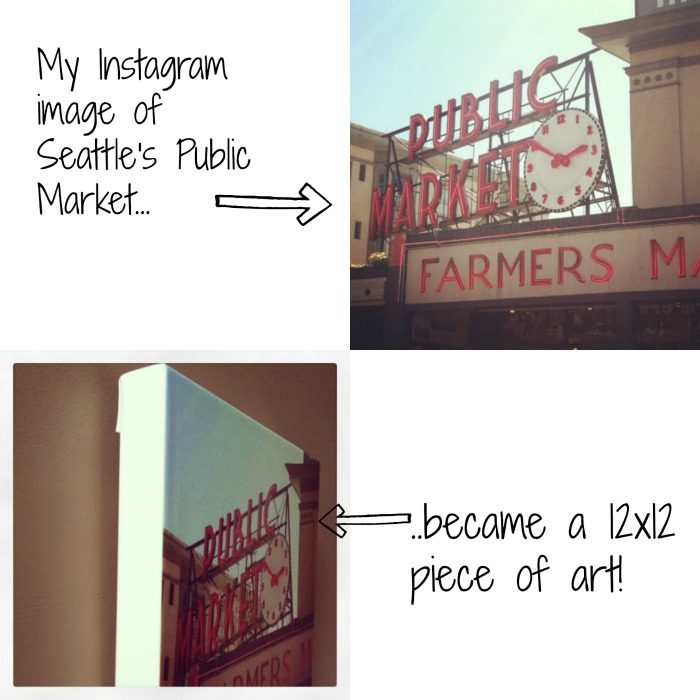 I use my phone as my point and shoot camera almost daily.  This year I fell in love with Instagram and its square art form.  While looking for a unique gift for an exchange during the holidays (2012), I came across Canvas Pop.  I may have a new addiction!
Turn your Instagram images into a 12″ x 12″ piece of art!  Wrapped canvas, amazing colors and all for $39.95!  I was so impressed by the quality of the work and the image looked fantastic.  It was hard to give it away.
Hanging alone or in a grouping- these little beauties are worth their weight in gold!  Check out the options on their website.
*Updated December 2013 to reflect current pricing.
You might also like:
Tags: Favorite Things, gifts, Instagram, this place my home