In comparison to the previous two or three years, 2017 was a vast improvement.  In hindsight, my self-diagnosed Seasonal Affective Disorder was most likely simply depression.  The thing I missed most was joy and feeling hopeful.  If you are struggling right now, I am sorry you aren't feeling like yourself.  Reach out to your partner, your friends, and your doctor.  You will get better.  2017 found me healthy and happy and I know that is a gift. The last year gave me countless moments to find joy with the people I love the most.  It seems that the boys grew at warp speed, especially Big W.  I'm trying not to hold on too tight.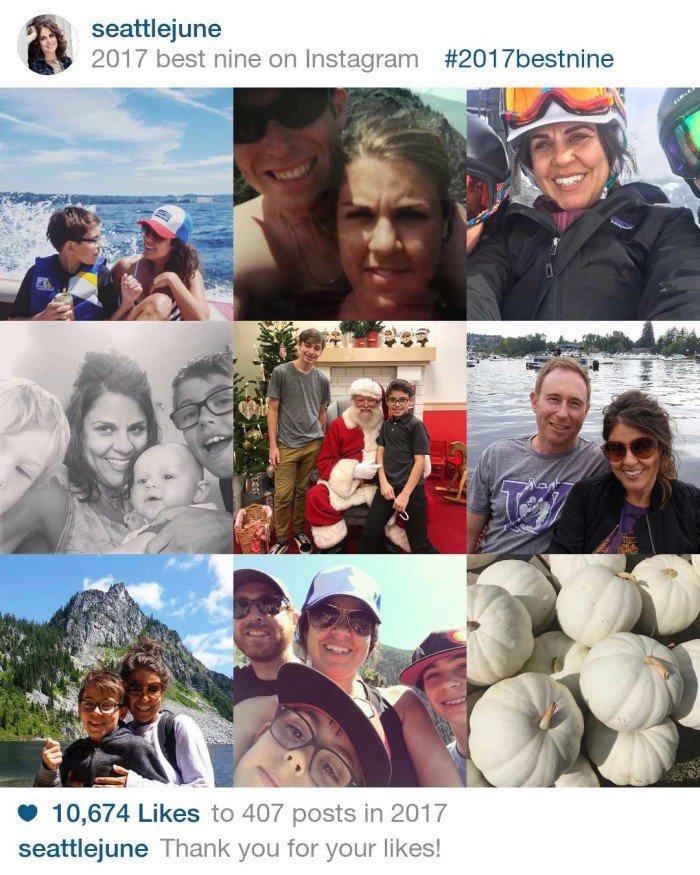 With great anticipation I look forward to 2018!  I am not making any resolutions, because I feel like they are always attached to some sort of guilt.  The world doesn't need more people feeling guilty, especially women.  Our world needs happy, fulfilled people loving life and those around them!  While I DO NOT make resolutions, I do make lists!
Things I would love in 2018:
find my way back to writing, a "just out of the oven" chocolate chip cookie, support organizations doing good work, a challenging day hike, great meals with dear friends, a summer spent on the water, see a ballet, donate blood, celebrate the greatness in women I know, the perfect cat eye, set aside time each day to practice mindfulness, a happy hour cocktail in paradise, start something that scares the sh*t out of me, moments of laughter with my boys, tears of pride, strong arms and toned tummy.
(The last one has been on the list since 2013.  It's a goal and it's fine. However, all these amazing experiences can happen in my life-with or without fabulous abs.)
Happy New Year!  What is on your list this year?
P.S. A look back.  My lists from 2013, 2014, 2015, 2016, 2017
(photo by Davide Cantelli)
You might also like: