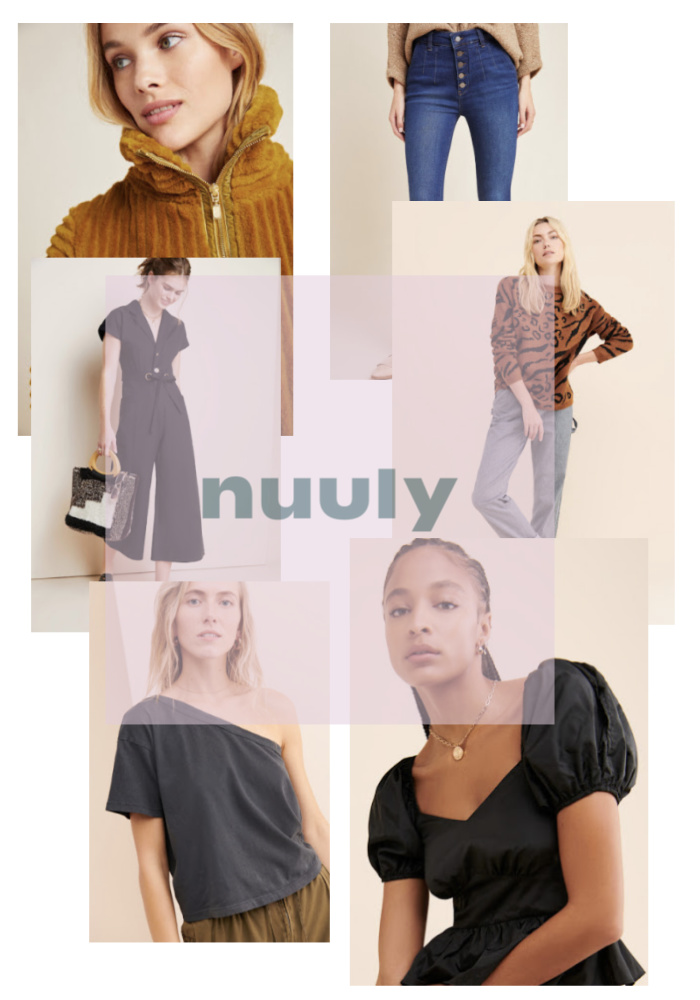 I realize most of us are not getting out of sweats these days unless we have video conference. Which in that case, we change only our shirt and put a little lipstick on! So, chatting about a fashion subscription might seem a bit odd at first…but let me explain. In January, I decided to not purchase any NEW clothes in the year 2020. I could purchase used or vintage. (Let me add this does not include underwear, swimwear, and shoes.) I have done this before and it is a great way to figure out what you really love to wear and what you actually need. Scrolling through my Instagram feed one day a great outfit caught my eye and the caption included #nuuly. My interest was peeked and yes, social media marketing obviously works on me. Nuuly is a monthly fashion subscription from the stores/brands Anthropologie, Free People, and Urban Outfitters. Here's how it works:
Nuuly 101
*Choose Your 6
Four tops and the same dress in two sizes? Six pairs of jeans? One of everything? It's your call.
*Wear Them On Repeat
They're all yours for the next month. Don't worry about laundry or repairs—it's included in the plan.
*Buy, Return + Refill
If you fall in love with something, buy it. Send back the rest by your billing date and repeat.
Here's what I love about it. It is exactly like shopping online. Unlike Stitchfix or other similar subscriptions, you are in total control of what you get every month. It does take time to browse and select items, but that is my jam. If you are going on vacation (hopefully….someday) you can get 6 items to take on your trip. Special event? Add in a formal piece that month. At the end of the month, if you love something you can buy it. And it works for my 2020 "no buy plan" because I buying something used. Items are 30-45% off retail price. This is what I ordered for this month and it just arrived yesterday: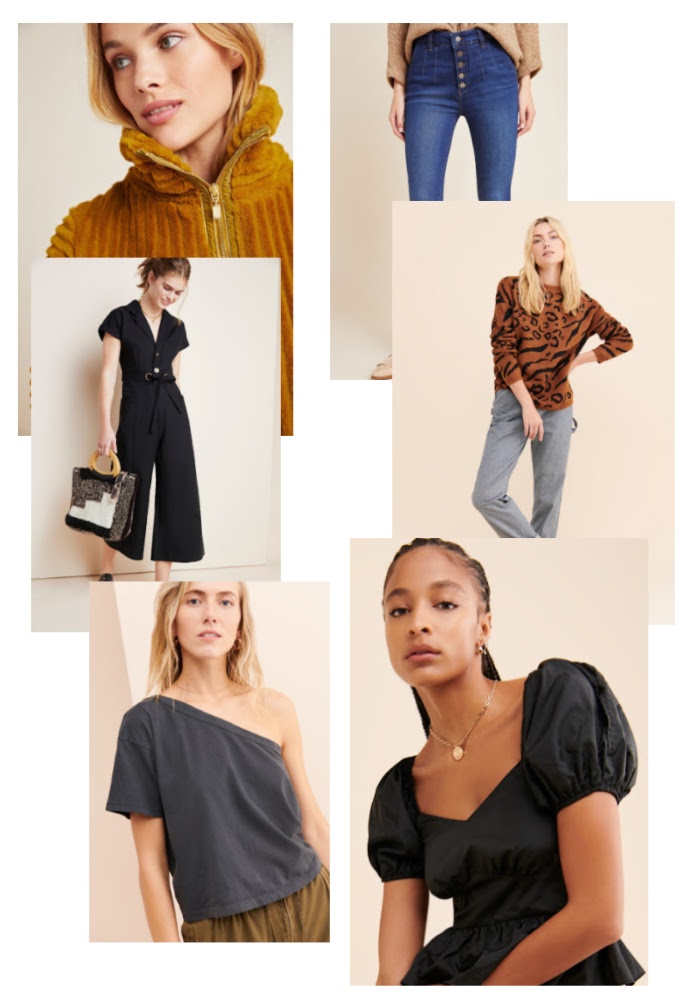 The jump suit is something I really wanted in past months, but had not been available. (It's awesome and I'll probably purchase it.) The rest is for staying home. But that gorgeous, LoveShackFancy black top? That is for my virtual dinner with friends tomorrow night. I thought I'd get dressed up.
There is one con. If an item doesn't fit or you don't love how it looks, you cannot swap it for a different size or item. Last month I received the most darling jumpsuit, but the zipper wouldn't budge. I contacted customer service and they credited my account $15. So it's a bit of a gamble but in my opinion worth it! This month I received a total of $853 worth of clothes for my subscription cost of $88+ tax. Win-Win!