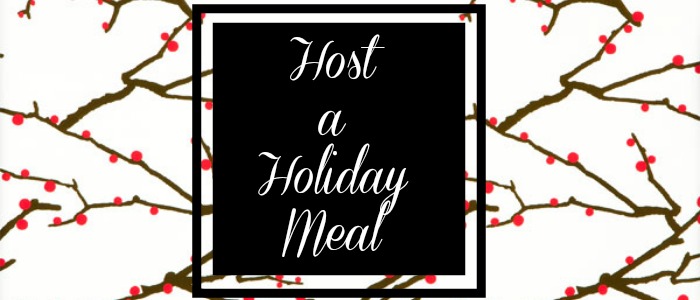 I am hosting Christmas Eve at my house this week. It has become a tradition and I am really looking forward to it this year!  Borrowing a page from my husband's family play book-we serve cracked crab for dinner.  It is the best main course because you truly don't do anything except unwrap it and bring out the tools for cracking.  I ask my guests to bring the sides for the meal.  This year we are having au gratin potatoes, crusty bread, and a large salad.  The rest is up to me!  Here's what I have planned.
THE DETAILS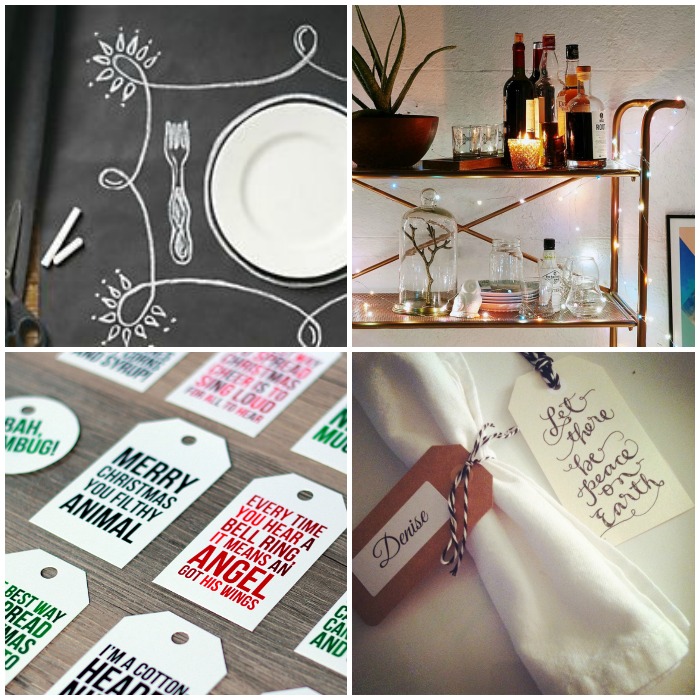 Instead of traditional linens I use a chalkboard paper runner and paper placemats.  I don't have a super large kitchen -so the paper runner comes off my dining table after cocktail hour and we quickly set the table for dinner.  I usually wrap the silverware early.  Last year I used a simple gift tag and label for each guest and placed a festive saying on each plate.  I found these movie quote printables that I am going to use this year.  I have added twinkling lights to my bar cart thanks to the inspiration from Pinterest!  We are ready to be merry and bright!
BEFORE THE MEAL
I like to have everything set and ready, so that the food and drink are READY when we arrive home from church.  I am excited to try some new appetizers!
1.  Slow Cooker Spinach Artichoke Dip
2.  Salami, Cream Cheese, Pepperoncini Roll-Ups
3.  Antipasti Plate
4.  Sparkling Apple Cider Sangria
AFTER THE MEAL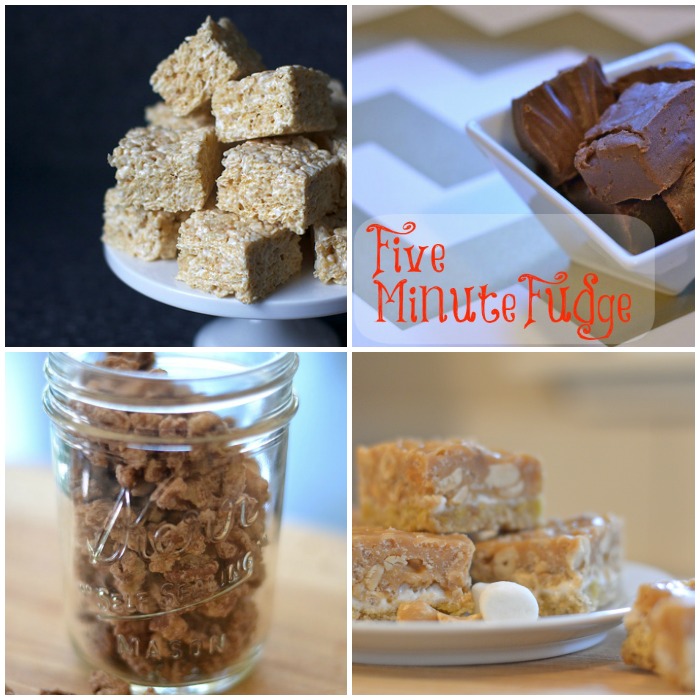 I keep dessert simple and follow what my grandmother used to do for Christmas Eve.  Lots and lots of cookies and sweet nibbles.  I am starting the baking today and the boys will be denied access until later in the week!
1.  Salted Brown Butter Rice Crispy Treats
Visit my 'Tis the Season and The Entertainer Pinterest boards for more ideas on hosting a great holiday meal!
You might also like: