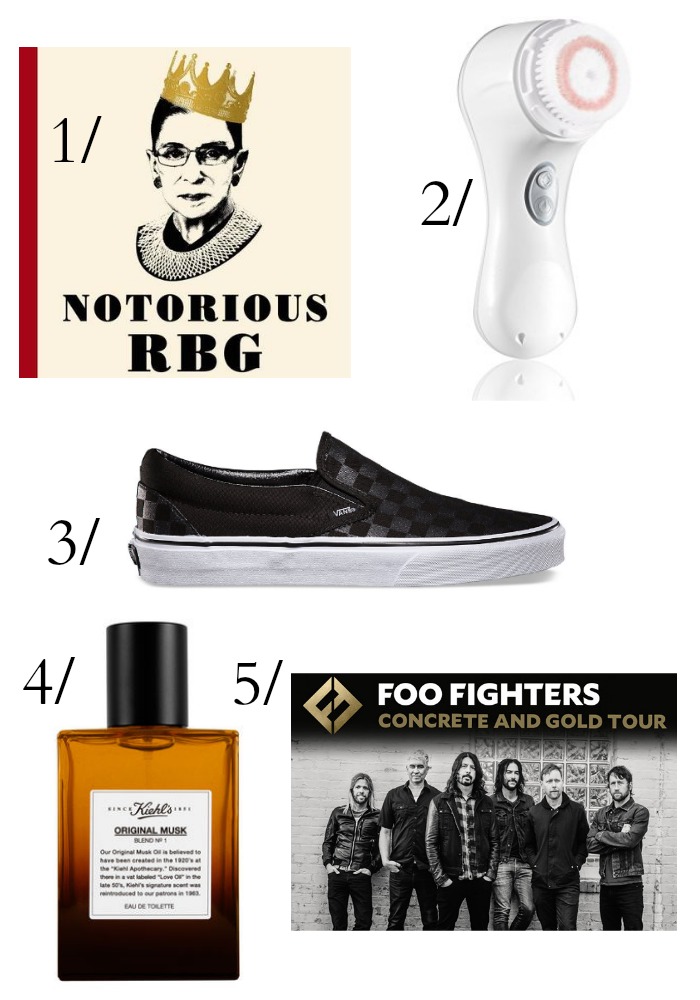 Santa was real good to me!  I received a much needed ski coat that kept me warm and toasty on the slopes.
A few more of my favorite new things:
1/  The Notorious RBG.  This book is so perfect in every way. I'm obsessed with her.
2/ Clarisonic: Mia 2.  My path to clean, beautiful skin?
3/ Old Skool Vans.
4/ Kiehl's Orginal Musk.  A gift from me to ME!
5/  Tickets to see the Foo Fighters at Safeco Field.  Santa left one in each of our stockings!
What are your new favorite things?  I'd love to hear!
You might also like: