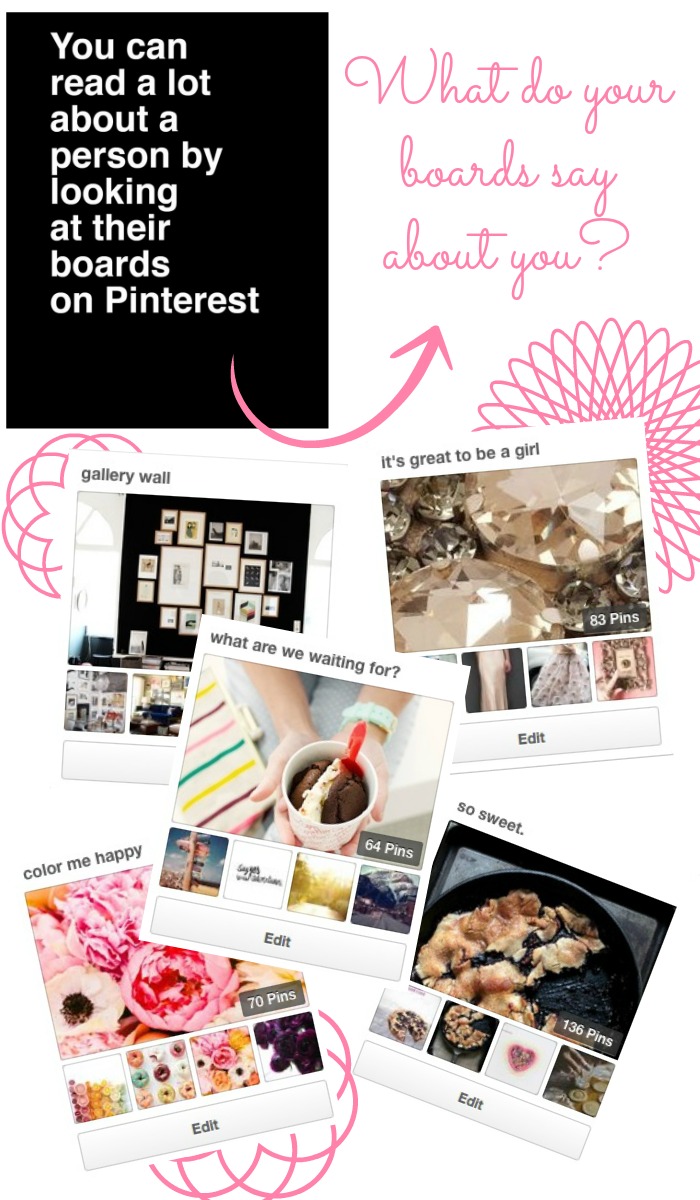 You can read a lot about a person by looking at their boards on Pinterest.  I find this graphic so interesting and TRUE!  Pinterest boards tell a visual story about you as person.  Your interests, passions, projects and dreams are presented to the world through images.  Maybe that is why I love it so much.  What do my boards say about me?  I am passionate about cooking, inspired by color, interested in design, dreaming of a new kitchen, love being a girl, planning for a trip to Italy, and obsessed with neon lights.   Yep, pretty much!
Have you ever thought of Pinterest in such a personal way?  Now I want to edit all my boards' cover pictures so they beautiful and inspiring.
What do your boards say about you?
Do you Pinterest?  Follow me!  Or just check out a few of my favorite boards:
{Pinterest quote} Image via
You might also like: