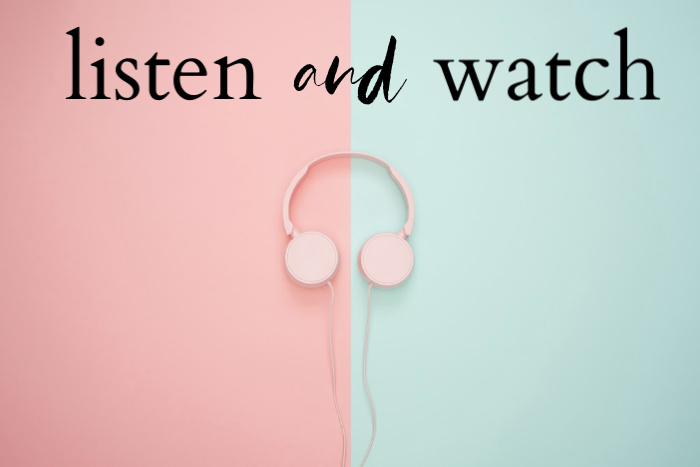 Let's be honest, we have lots of hours to fill. While I am all for binge watching Love is Blind (I will absolutely not feel shame or guilt), I also crave things to listen and to watch that expand my understanding. Today I am offering a multi-media approach. A podcast, a TED Talk, and an feature film. You could absolutely have older kids listen and watch too. Or you can do this just by yourself!
Listen
Last December I listened to the episode "Can one person change the criminal justice system?" from the podcast Next Question with Katie Couric and was transfixed by her interview with Bryan Stevenson. I have heard her interview him before, but this episode seemed so timely and intensely important. I'm linking to the Stitcher page, but is can also be found on Apple Podcasts or wherever you can listen to Katie Couric's podcast.
Watch
After listening to the interview, I came across this TED Talk that Stevenson gave in 2012. This man has been searching for justice for years. His passion and dedication are apparent. He wrote a book titled Just Mercy: A Story of Justice and Redemption in 2014. It details Stevenson's Equal Justice Initiative and his work to help the wrongly condemned. (I guess you could actually listen, read, and watch! ) This memoir was recently developed into a feature film with the same name, Just Mercy. It stars Michael B Jordan and Jaime Fox. It's digital release was moved up and is available to purchase now and will be available to rent digitally on March 24th. (We will still be home!) I find this man so incredibly inspiring. I can't wait to watch the film.
Tags: Podcast