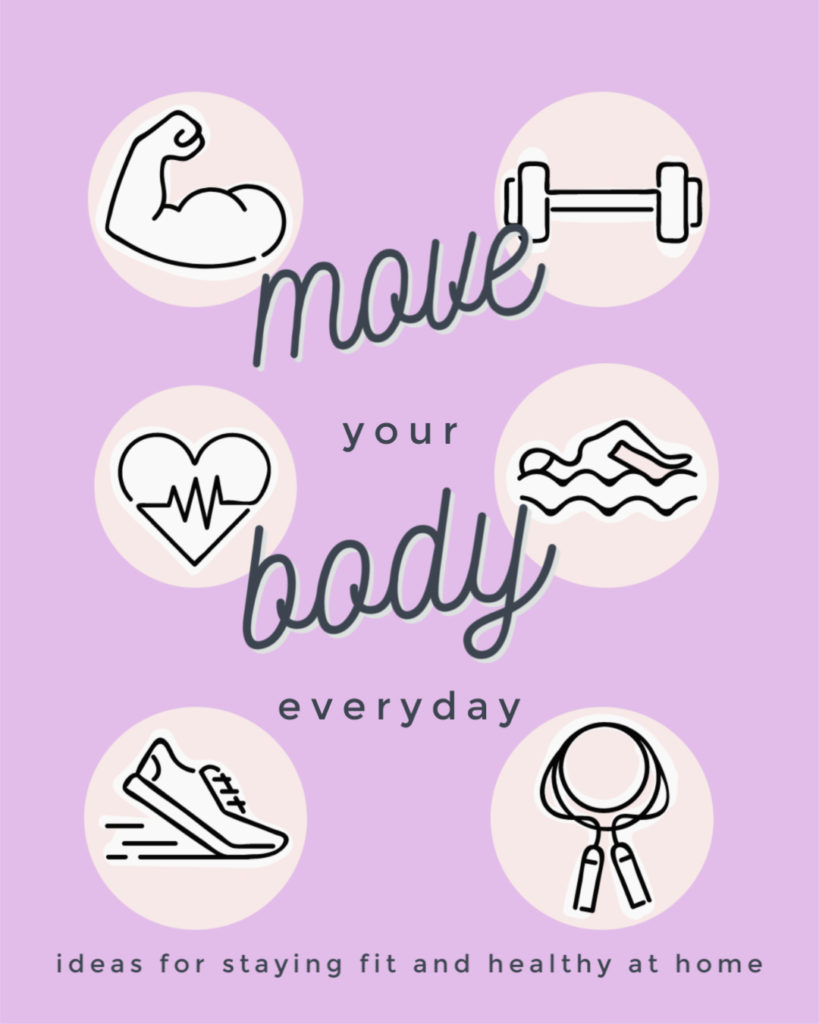 As we enter this "never been seen" world of social distancing, decision making becomes almost paralyzing. What is the right thing to do? After much discussion with my husband, we are fully accepting that life is literally put on hold and we will distance ourselves from others as much as we can. Our almost 16 year old is having a hard time wrapping his head around this, which is 100% understandable. I am certainly the bad guy this morning after saying no to a small gathering of friends. Together we will navigate uncertain times and make the very best of it!
I am hopeful that exercising everyday will help with the anxiety that is sure to come with a minimum of six weeks at home. This has more to do with my mental well being, than getting that elusive 6-pack at this point, but nonetheless it involves fitness and moving my body. I usually work out on my own in the gym, but I also take Pilates and Barre classes from amazing instructors. I am making the personal decision to only work out at home or outside. (I will continue to support my amazing friends/instructors anyway I can!) Lucky for me, I already use several apps that will make this transition a bit easier. I will include some ideas here in the post. However, I would love for each of my forthcoming posts to serve as a way to crowdsource ideas. Post all of your amazing resources below in the comments.
Apps to use at home (or in the gym):
Cycle Cast: I use this amazing app to do spin classes in the gym on my own. No Peloton needed! However, since I won't be going to the gym I am going to try out the 30 minute interval runs that can be done outside. Cost: FREE 7-day trial. $9.99/ month.
Down Dog Yoga/HIIT/BARRE: I have used this app for years for yoga-at home and when I travel. It is truly amazing! Down Dog recently expanded to include HIIT workouts and Barre. Cost: Completely FREE through April 1st. They are offering this due to COVID-19. (Usually $7.99/month)
Other Ideas:
Where is June? Fitness Challenges: Check out the challenges we have done in the past. Core Challenge, Arms and Back Challenge, Booty Challenge. Cost: FREE
YouTube: There are so many workouts on YouTube it's ridiculous. My favorite 60 minute Barre workout is by my dear friend Casey Brown. All you need is a chair and light hand weights. You will love this workout! Cost: FREE
Amazon Prime: There 100's of exercise videos included with your Prime Video membership. Membership has it's privileges. If you find one you like, please let me know! Maybe try a dance workout to make you happy! Cost: Prime Membership
How can you help your local businesses?
If you work out at a small boutique studio or gym, consider purchasing classes now that you will use in the future. One day, life will return to a "new" normal. (I'm not sure any of us will ever be the same.)
Be well. Spread Kindness. xo
Tags: workout