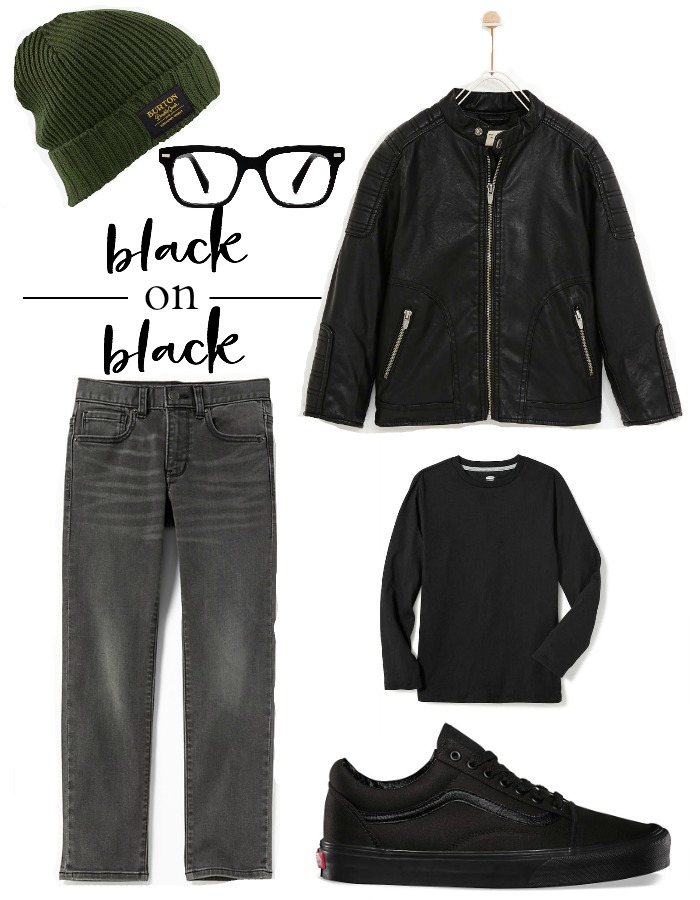 Other than this, Little Man only had one other item on his wish list in December.  A motto jacket.  It literally came out of the blue and was completely unexpected.  He continued to ask for it, so on Christmas morning he found this sweet jacket under the tree.
After careful consideration of his current wardrobe, he decided he had nothing to wear with it. For the last 3 years he was worn the same thing everyday: basketball shorts, a short sleeve t-shirt and zip hoodie.  He has now created a new uniform for himself.  Black on black on black.  He requested new black jeans and ALL black shirts.  (Thank you, Old Navy.)  The black Vans were a birthday present, which happens to fall 4 days after Christmas.  Without fail he has worn a version of this uniform since New Year's Day.  The kid is strong on commitment.
If I was his stylist- I would add a dark green beanie, for a little splash of color, and these awesome spectacles.
We shall see how long this lasts, but for now it's pretty fantastic.
You might also like:
Tags: life with boys