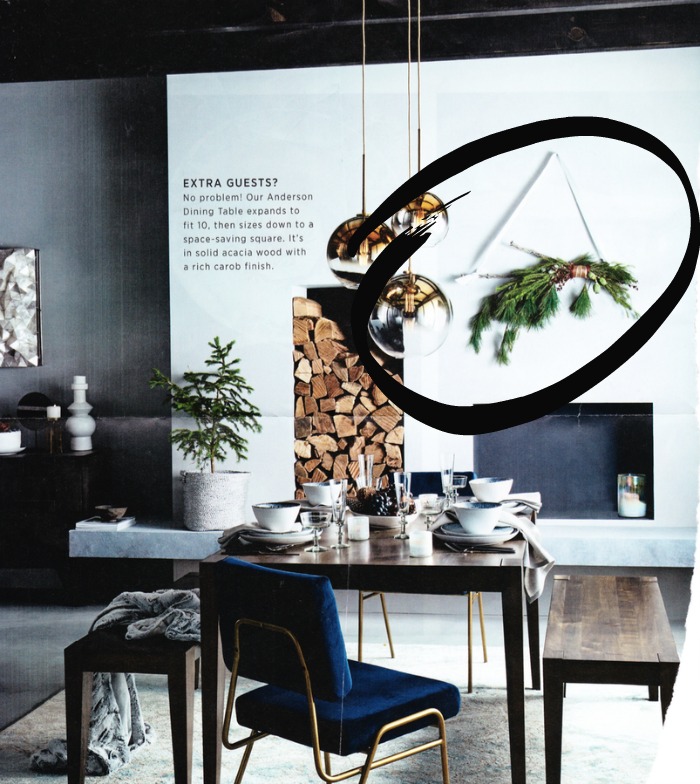 I received a West Elm catalog last week and while flipping through I spotted this simple holiday wreath.  Well, not really a wreath.  I guess it's more like a wall hanging. It always astonishes me how much fresh wreaths cost during the holidays.  (Only to put it in the yard waste come January.) I bought an artificial wreath last year, but it isn't great.
This one looks simple enough to do yourself.  My local nursery always has clippings you can buy as a bundle.  It's not easy to see what is wrapped around the stick to hold the greenery, but one can get creative.  If all else fails, I'll take all the supplies with me (and the picture) to our neighborhood florist.
What do you think?
PS//  Looks like stacked wood, as a design feature, lives on.
You might also like:
Tags: holiday