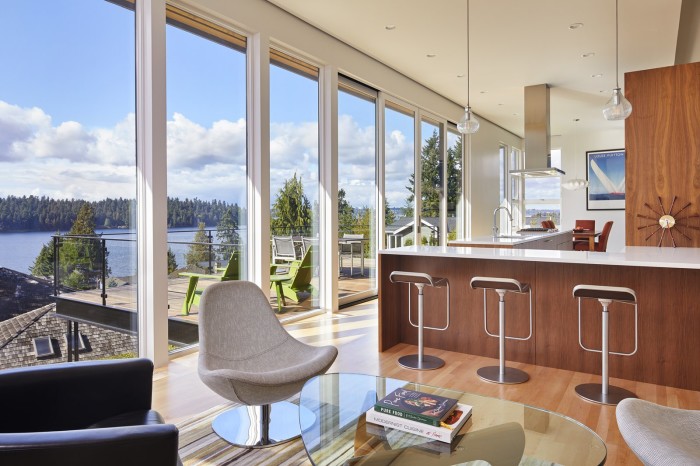 Disclaimer:  This is one of my best friend's home.  It's still beautiful though!
The remodel of this modern home is featured on dwell.com!  After moving in, my friends knew they wanted to open up the main floor so the dining, kitchen and living spaces flowed and accentuated their knock-out view.  They are both engineers, so to say they are exacting is an understatement.  Elements such as raising the ceiling, adding pops of orange on the exterior, outlets in the drawers (in order to keep a clean counter),  to trimless interior doors and a freestanding stove were all deliberate.  Their attention to detail paid off.  The amount of natural light that flows into this home is amazing and essential in the PNW.  In the summer months, the deck becomes an additional living space and is ideal for lounging and entertaining.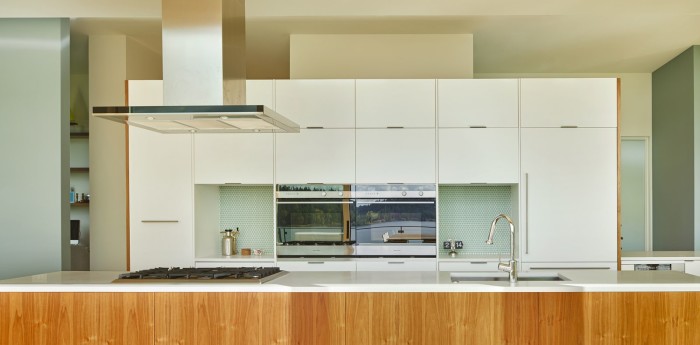 I'm in love with the simplicity of this kitchen.  Can you spot the fridge?  Covering the refrigerator door with a cabinet front makes the kitchen seamless and cohesive. My favorite feature of this kitchen?  Two beverage drawers that can be stocked for parties and everyday living.  Brilliant.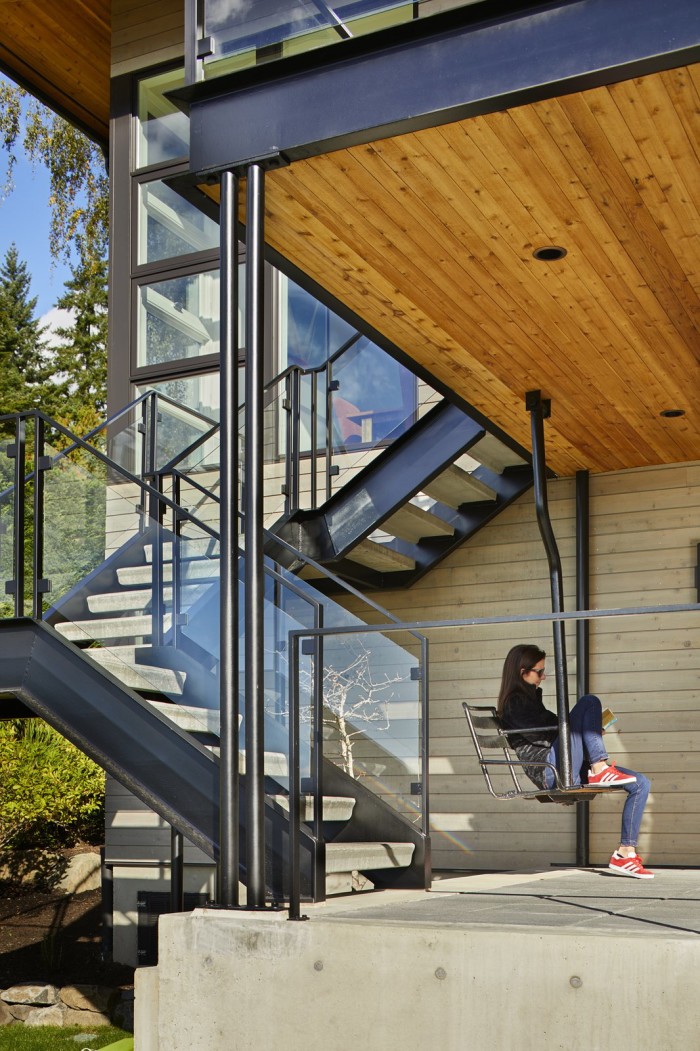 A staircase was added from the upper deck to the back yard, which was lacking before the remodel.  The covered patio underneath provides ample shade in the summer.  An old chairlift from Crystal Mountain transformed into a swing was seemingly destined to be part of this home.  The project may have taken 6+ months, but it was well worth it!
To see more photos of this home, pop over to Dwell.
Photos by Benjamin Benschneider
Save
You might also like:
Tags: this place my home