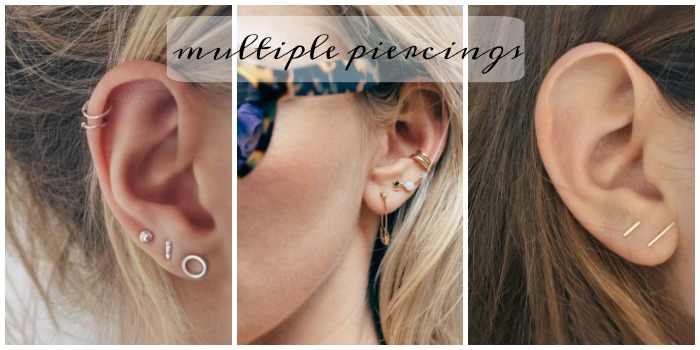 About 2 weeks ago, while washing my face before bed, I noticed my double piercing in my left ear lobe.  Strange how you notice things, right?  I had the piercing done in high school, but I haven't worn an earring in it for probably 20 years.  I spontaneously decided to try and poke an earring through.  With a little work (and a bit of discomfort), VOILA!  Since then I have worn one of these simple studs, which I absolutely love.  Now I'm totally smitten with multiple piercings and on the search for alternatives to wear.  Catbird, a jewelry design company in Brooklyn, has so many great options.  They have simple, modern styles that are perfect for a second piercing. They even sell some earrings as singles.
Here are four of my favorites: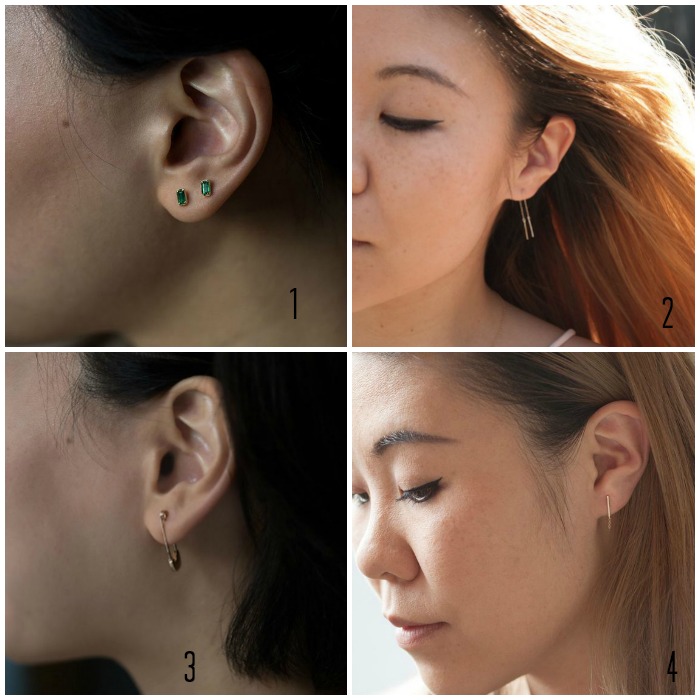 1// Leone Emerald
2//  Short Stitch
3// Gold Safety Pin
4// Ballerina
I also love, LOVE this cuff that requires no new piercing!
Do you have multiple piercings?  If so, how do you style your earrings?
{Top images via Pinterest.  Take a peek at my Accessorize board.}
You might also like:
Tags: accessorize