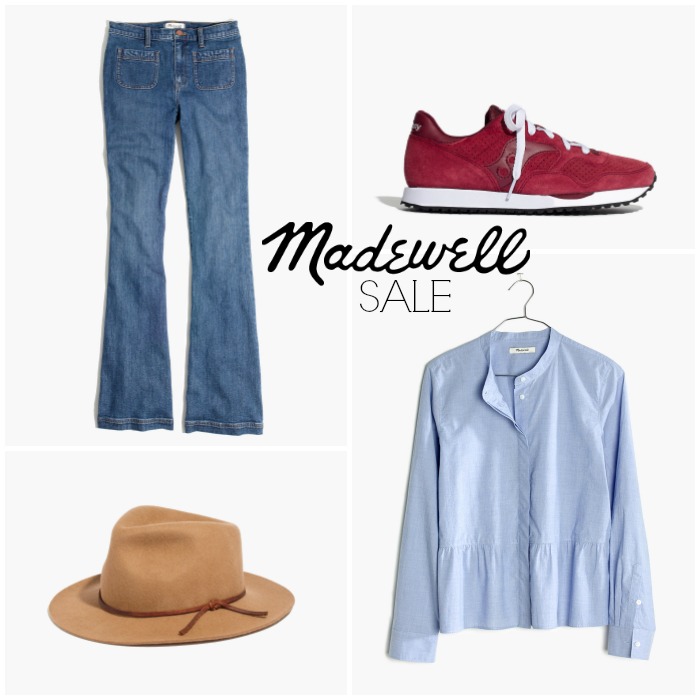 Like any good girlfriend, I've got to give you the heads up on a great sale over at Madewell. All sale items are an additional 40% off when you use the code BIGSALE. This is not a sponsored post.  Just quality merch and an amazing deal.  I mean sneakers for $35?!?
A few of my favorites//  Flea Market Jeans | Saucony Sneakers | Peplum Top | Felt Fedora
Don't forget the code at check out.  What would you put in your cart??
Save
You might also like:
Tags: accessorize, design inspiration