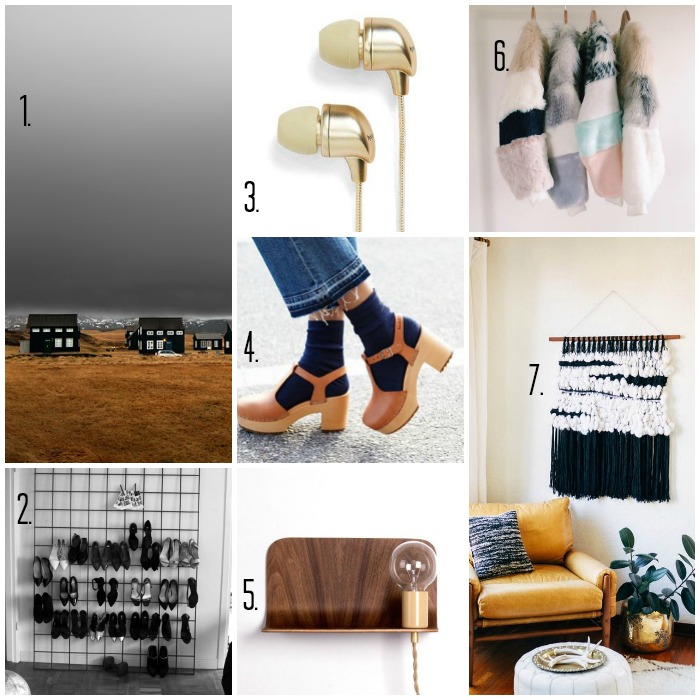 Giddy up- it's Friday!  I'm looking forward to this first fall weekend.  Little Man is playing in his first flag football game of the season on Saturday.  We are hoping he will pull a flag this year.  Man, I love that kid!  Hope you have great things planned for yourself and your family.
Here a few things that inspired and interested me this week:
1. Oh, these black houses in Iceland have me Googling "Best Exterior Black Paint Colors".
2.  An ingenious way to store/display heels.
3.  Call me old fashioned, but I like my earphones.  Obviously I didn't just by the iPhone 7.  Instead, picked up these gold ear buds and they are AMAZING!
4.  Clogs with socks?  Totally PNW right there, but I kind of love it.  Totally out side my comfort zone-so I think I'm going to try it.
5.  This side shelf lamp would be perfect in a guest room.  Wish we had one in our house.
6.  Bomber jackets of my dreams.  Seriously.
7.  The 70's called and word is that wall hangings are all the rage.  Like or dislike?
You might also like:
Tags: in the details