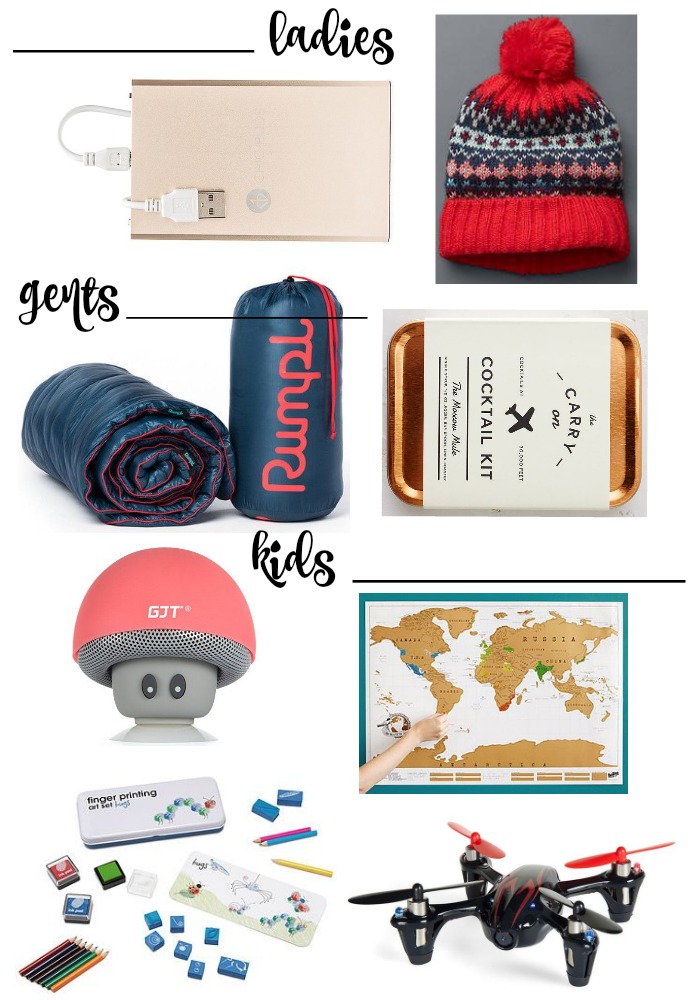 Every year I vow to shop early and reduce the stress during the month of December.  In year's past, Thanksgiving arrives and I have done nothing.  Somehow, this year, I am well on my way and already have a few gifts tucked away in hiding.  I am sharing the love today.  How about a few items that are probable to be total winners?!
LADIES//
On-the-go power & the cutest pom-pom hat around.
GENTS//
A puffy blanket & a carry-on cocktail.
KIDS//
A darling Bluetooth speaker, an interactive map, thumbprint art set, and a drone copter.
You might also like:
Tags: gift guides, gifts, holiday