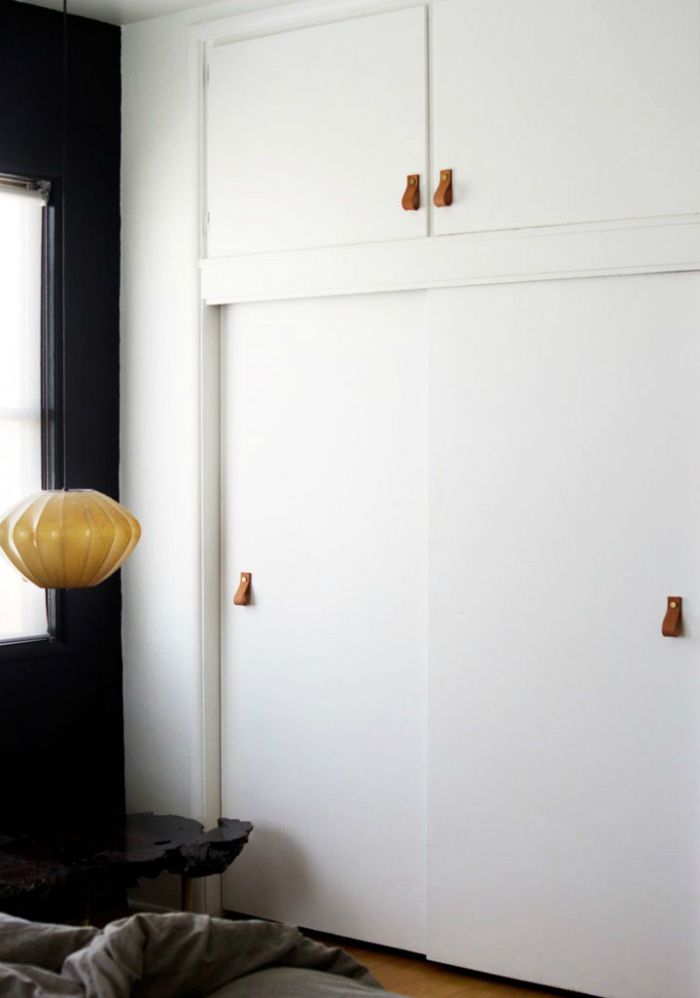 Ok, so it all started with the doors of my beat-up entry way closet begging me to give them a face lift.  They are bi-folding doors and I plan to paint them black. In searching for something different than your typical knob as the pulls, I came across this picture of these amazing leather pulls on closet doors.  Brilliant!  Purchasing them seems to be costly, but I fairly certain I can make my own.  My dad is a skilled leather craftsman and I am willing to bet if I make him freezer jam he would help me bust a few of these out.  The closet doors will need a knob, so it is a loop of leather and a bolt.  We can do this!  Long handles don't look to be much harder.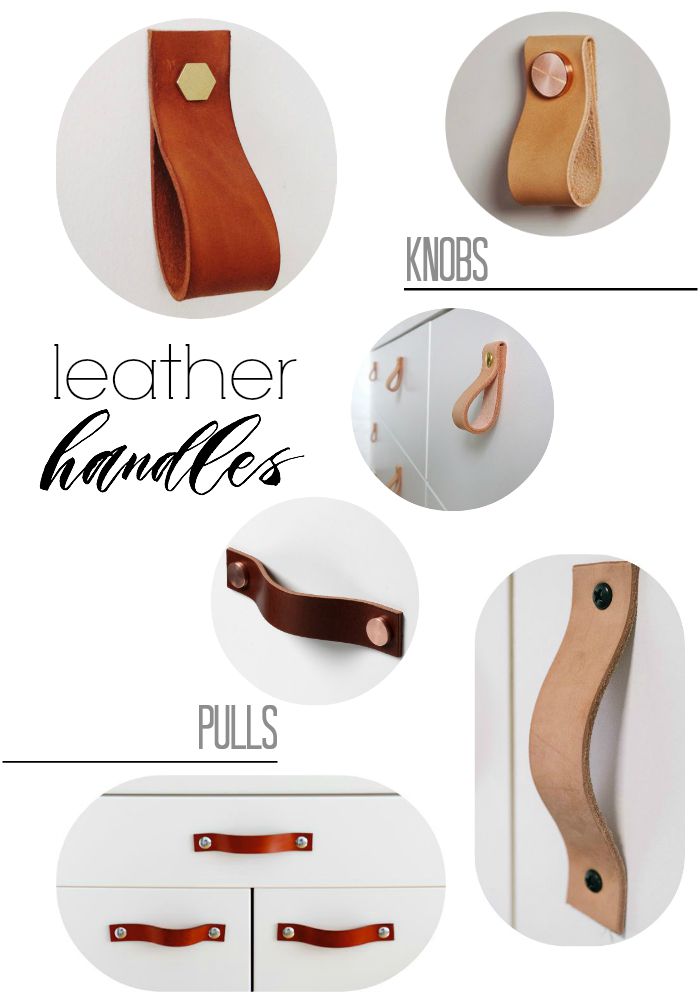 If my little DIY leather adventure works out, I might be swapping all my kitchen knobs and pulls, too!
I'll let you know how it goes!
{Kitchen image via Apartment Therapy}
You might also like:
Tags: this place my home