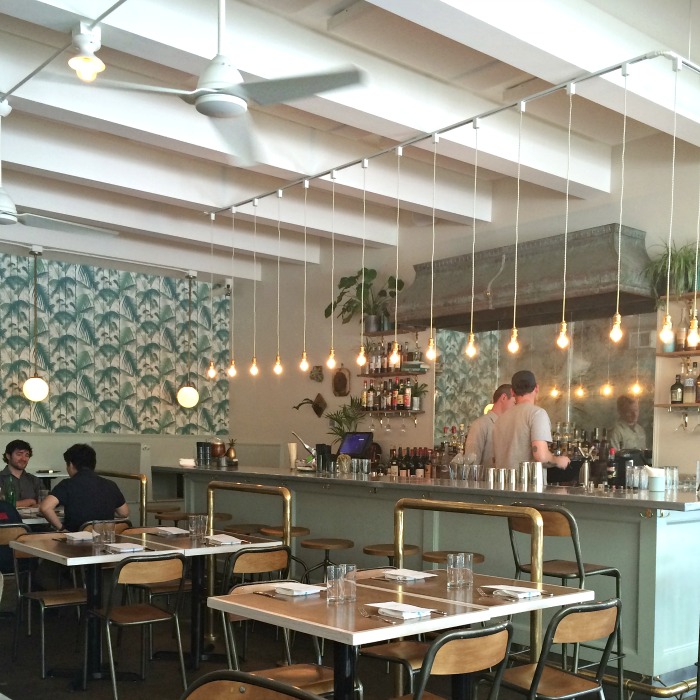 I recently had lunch at Stateside in Seattle.  Yes, the food was delicious but I could not get over the design elements.  Color choice, brass detailing, lighting, a mix of old and new, and that wall paper.  THAT wall paper.  The unexpected pop of green palm fronds and it was oh, so perfect!  I am still thinking about it two weeks later.  A dramatic wall paper can really pack a punch!
So, I did a little searching:

Which is your favorite?  I could find a way to use any of them in my home!  However, if you have ever had to remove wall paper, you know it isn't a decision to take lightly.  Do you have wall paper in your home?
{All image sources and other dramatic wall papers can be found here.}
You might also like:
Tags: this place my home