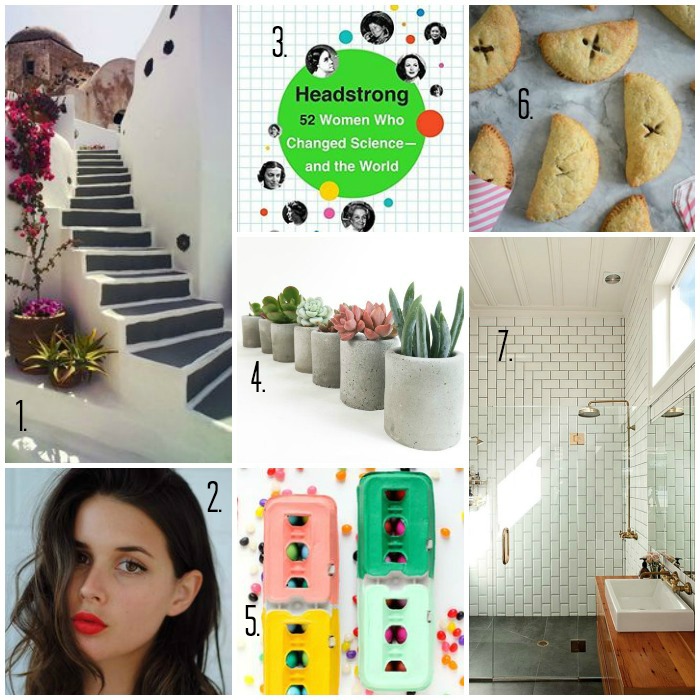 This week's worth of inspiration ranges from a dreamy bathroom to hand painted egg cartons.  Have a fantastic weekend!
Love big. It's in the details.
1.  Dreaming of Greece and these stairs.
2.  Crushing on a bold lip.  Such a bold statement.
3. Headstrong.  52 Women Who Changed Science-and the World.  Feeling like this is a required read.
4.  Darling mini concrete planters for succulents.  Although, it is even hard for me to keep a cactus alive!
5.  Acrylic paint + egg carton = Easter love!  A DIY for painted egg cartons.
6.  Apple Hand Pies.  That's all.
7.  Check out how they used a basic subway tile!  Well, I really just love it all in this bathroom.
You might also like:
Tags: in the details