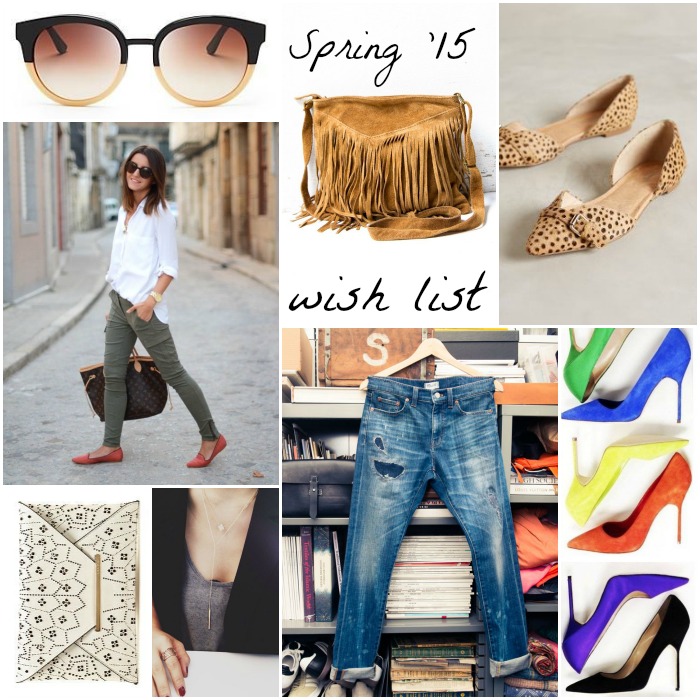 I have learned that making a wish list per season helps when making choices.  Just yesterday I put something back on the rack that wasn't on my list of essential things for spring.  I am truly trying to keep my closet stocked with only things I love and will wear over and over in a season.
My Spring '15/Wish List:
1.  Color Blocked Sunglasses
2.  White Button Down
3.  Envelope Clutch
4.  Lariat Necklace
5. Leather Fringe Handbag
6. Slim Boyfriend Jeans
7. Pointed Toe Flats
8. Colored Pumps
What is on your wish list for spring?  Find these and other spring essentials here.
{Inspiration/Sources:  Sunnies/Button Down/Clutch/Lariat/Fringe/Jeans/Flats/Pumps}
You might also like:
Tags: design inspiration