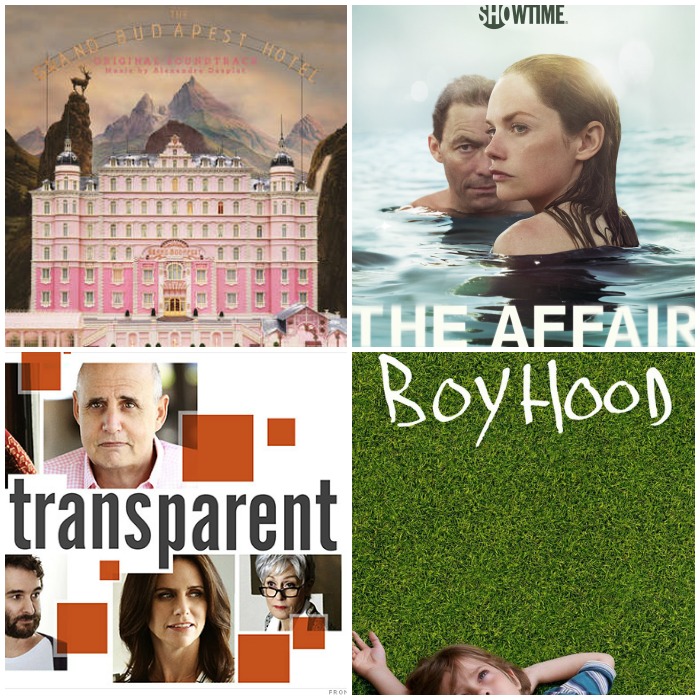 I do love watching the Golden Globes.  The pace is fast, with tons of awards. No fluff just the actors and the dresses.  Sienna Miller, Emma Stone, Reese Witherspoon, and Lupita Nyong'o, and Naomi Watts looked fabulous.  I thought Tina Fey's tux was awesome and Jane Froggatt's braided updo was fantastic!  Maggie Gyllenhall's acceptance speech was truth telling.  I am pretty sure Tina and Amy and I would be BFF's if they lived in my neighborhood.  And it is confirmed that George Clooney is IN LOVE with his wife.  Final proof that brains and beauty will cast a magical spell.
I also came away with a list of programs and movies that I really want to watch.  The BIG winner, The Affair, was a total surprise in my opinion-beating out my favorites in several categories.  Transparent, produced by Amazon, seems unique and thought provoking.  And the movies of the year, The Grand Budapest Hotel and Boyhood.
Who do you think won big last night?  Did you add any shows or movies to your watch list?
You might also like:
Tags: movies