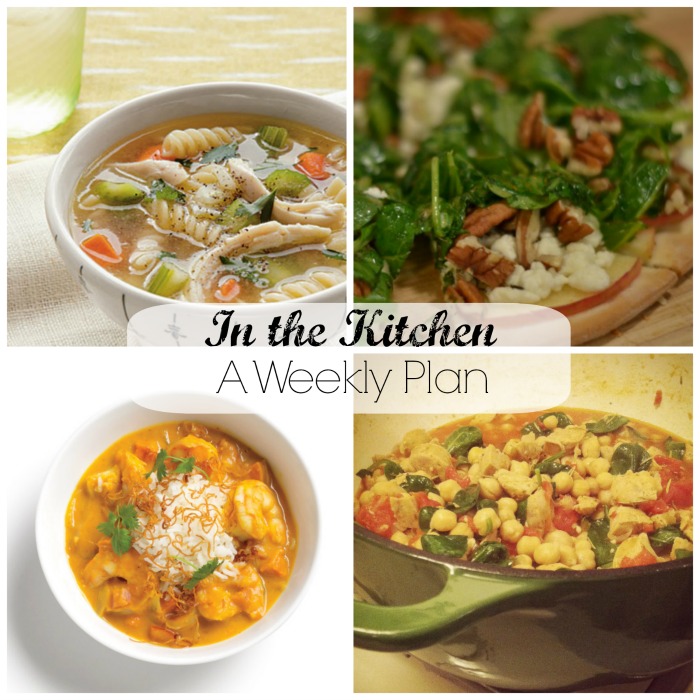 It has been a long while and it was time to bring back In the Kitchen-A Weekly Plan.  Life is busy!  [That is an understatement.]  If you value eating a home cooked meal with your family like I do- you need a plan!  This is our week of dinners.  It is my hope that you can find at least one meal to put on your menu.
A few things to know:
1.  I usually make my plan for the week on Saturday.
2.  I do all the cooking in my family.
3.  My #1 criteria for weeknight meals is quick and easy.  No meal I post [unless a Sunday Dinner or a slow cooker meal] will take more than 45 minutes to prepare.
4.  All meals are 100% gluten free. Most are dairy free.  [Because we are fun like that!]
5.  My kids do not eat everything I serve.  [And that, my friends, is an entirely different post.]
Meal 1:  Quick Chicken Noodle Soup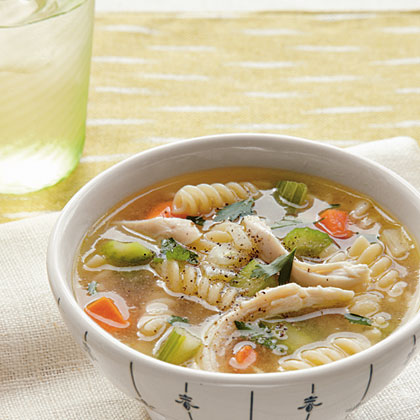 Quick is an understatement.  A deli-rotisserie chicken makes this homemade soup come together in minutes!  [Kid approved.]
Meal 2:  Apple + Goat Cheese + Pecan Pizza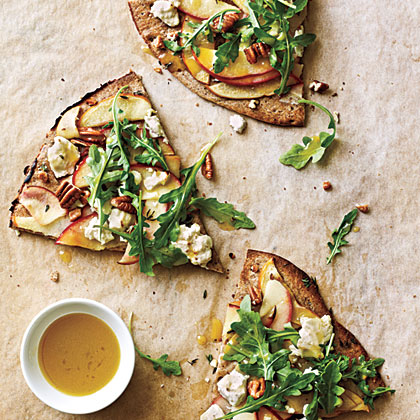 I made this for our mid-week pizza night.  Fresh ingredients and unexpected toppings make it a winner.
Meal 3:  Pumpkin Shrimp Curry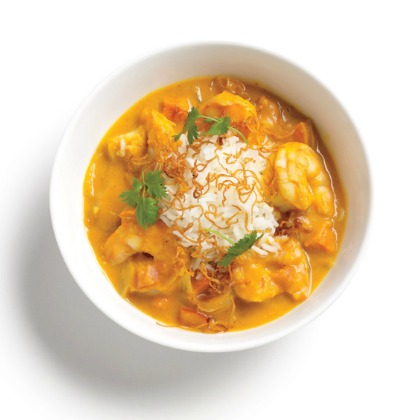 A perfect fall comfort food.  Pumpkin and roasted butternut squash give a great spin to a classic curry.  Don't be afraid, it is easy to make.
Meal 4:  Tuscan Chickpea Stew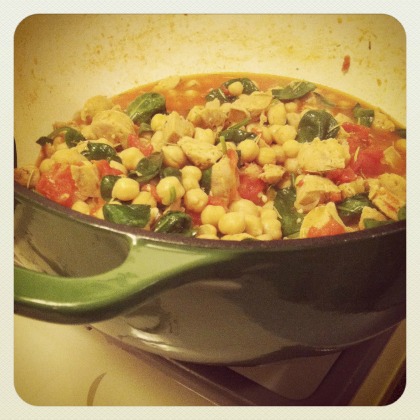 A hearty to stew with simple ingredients.  Cooks in minutes on your stove top.
Meal 5:  Pulled Pork + Coleslaw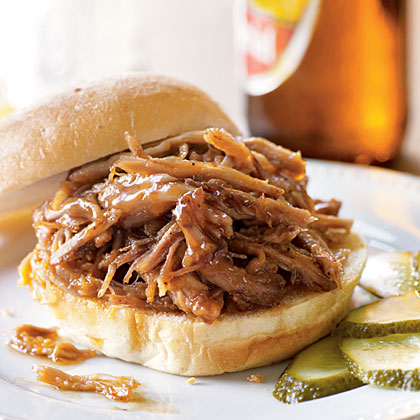 SUNDAY DINNER!  Throw the pork in the slow cooker in the morning and enjoy delicious sandwiches and coleslaw in the evening.  My kids love eating these on Hawaiian Sweet Rolls.  Plus, plenty left over for Monday night.  [It is always a plus if you don't have to cook dinner on Monday!]  I have also made this slow roasted pulled-pork recipe.  It is delicious, but takes a bit more prep.
Let me know if you try a recipe.  I love feedback!  Contact me by commenting on this post, via Facebook, or directly at denise@whereisjune.com.
{images via myrecipes.com and bon appetit}
You might also like:
Tags: a weekly plan