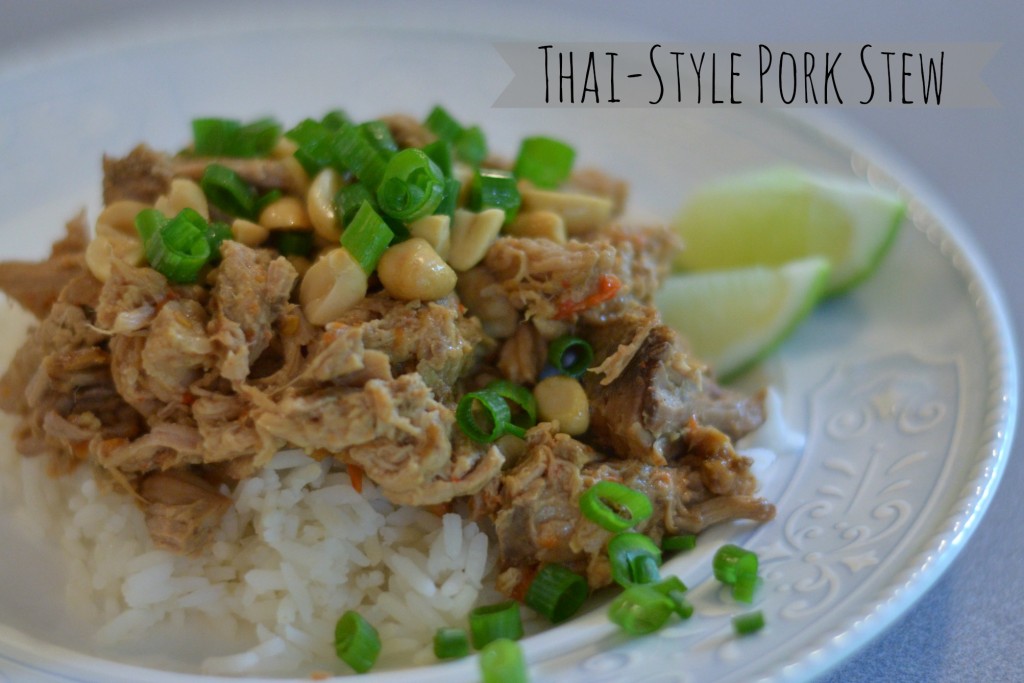 I am back and ready to answer that age-old question.  "What's for dinner?"  During the busy weekdays the slow cooker is a family's best friend.  It is equally as great on the weekends.  Fix it in the morning and enjoy your time together.
Give this Thai-Style Pork Stew a try this weekend or put it on your menu for next week. It uses nothing but simple ingredients-including creamy peanut butter!   Don't forget the green onion, chopped peanuts, and limes to put on top.  They make this dish fantastic.
Have a great weekend!!
Need another slow cooker idea?  Try Pulled Pork!
You might also like:
Tags: slow-cooker, What's for Dinner?