The end of August and the first weeks of September bring county fairs!  I have found memories going to the fair as a kid.  The rides and games, the "carnies", animals, cowboys and the food!  In recent years, I have taken my boys to a small county fair in Eastern Washington over Labor Day and they love all the same things.  We always go over budget and eat way too much.  Somehow there is always room for an elephant ear!  {My love of anything with cinnamon sugar is not a secret.}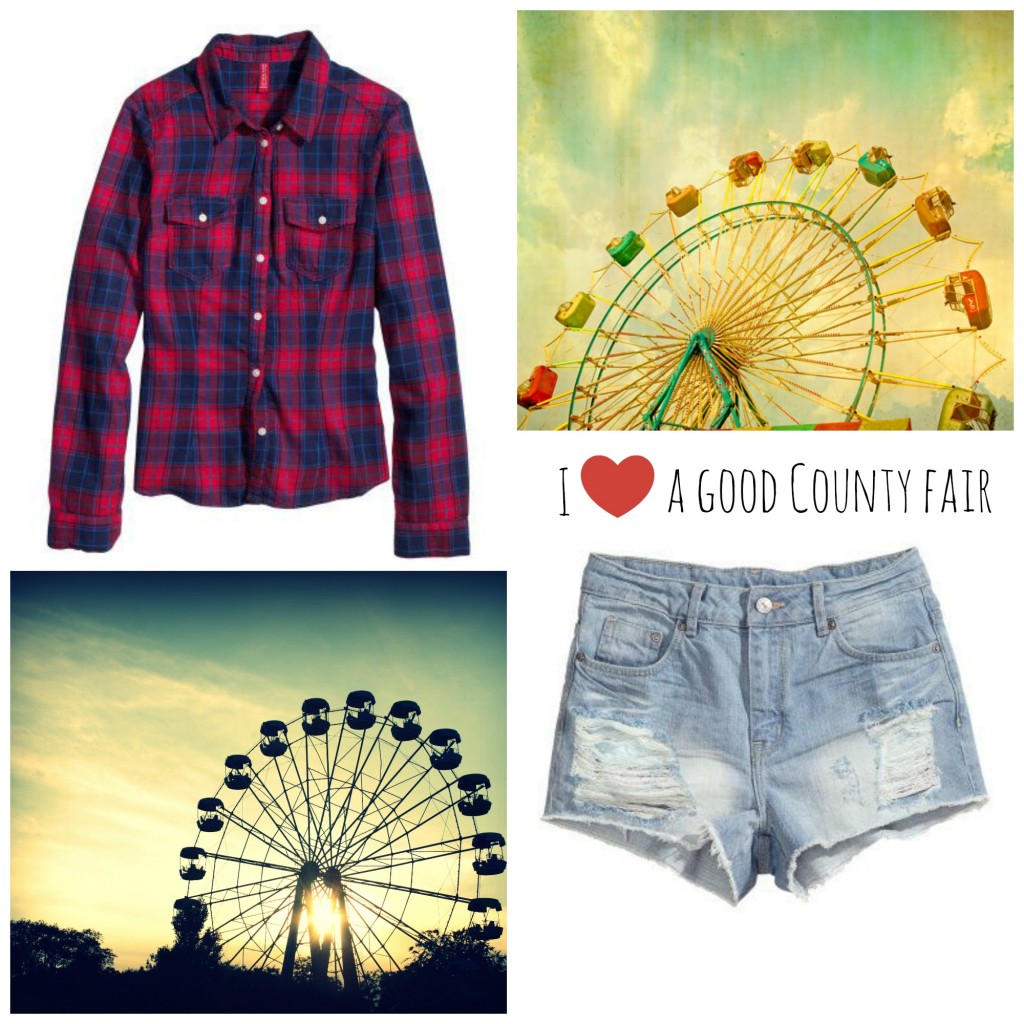 [Shirt and cut-offs from H&M, The Grand Wheel via Etsy, and a Ferris Wheel wallpaper]
A county fair is a country girl's runway.  It is a treat to see the western wear in full effect.  I am certainly not a country girl-but it sure is fun to play along.  I also have a growing obsession with ferris wheels and photography.  The vibrant colors of the cars, the sky, and clouds.  I need to take my camera along this year.
I will have this song on repeat as we drive to the fair:
What is your #1 favorite thing about a fair?
You might also like:
Tags: in my ear[buds], summer