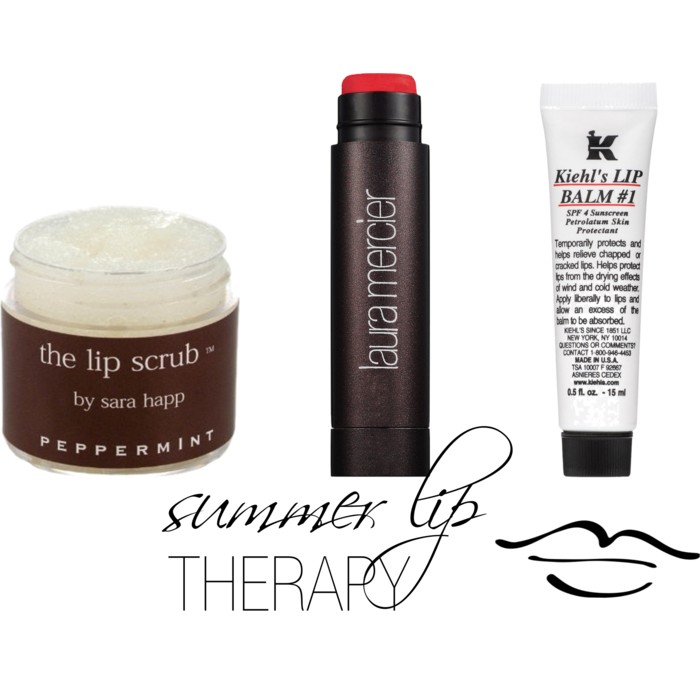 It seems my lips have been needing a little extra TLC this summer.  I thought I would share the three products I have been using each day.   I am not one for lengthy beauty regimens, so these products pack a lot of punch with little to no effort.
1//  Sara Happ Lip Scrub –  I use the Peppermint scrub, but the Lemonade scrub sounds perfect for summer.  The tub is small but it lasts forever. I use just a little before I jump in the shower.  It helps exfoliate any dry skin and keeps my lips smooth.
2//  Laura Mercier HydraTint SPF 15–  I use the Crimson Tint, which is an orangey-red, throughout the day.  There are 6 tint colors to choose from.  It is a lip balm with sun protection, tint, and moisture all in one!  Throw it in your purse or beach bag and you are set.  Seriously love, LOVE this stuff!!
3// Kiehl's Lip Balm #1– A classic.  I lather this on at night.  It helps moisturize after a long day in the sun!  [We use this year round in my house.  Great for super chapped lips in the winter, too.]
You might also like: