A bit of 4th of July hangover for everyone?  Summer kicking your butt?  Kids complaining they are bored?  Give them a challenge!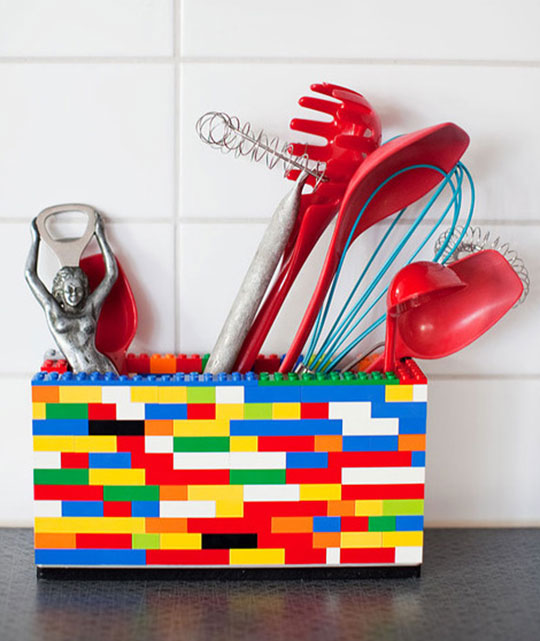 Have them make something useful with all those LEGO pieces that are scattered throughout your house.  You know the ones.  The pieces that once belonged to a set that has long since been destroyed by a little sibling or an ill -fated drop.  The ones that lurk in the night waiting for you to step on them!  The bane of your existence.  Don't want a LEGO kitchen caddy?  Here are 51 other LEGO challenges to keep them busy!
Are your kids not into LEGOS?  Check out all my ideas to keep summer minds active and creative.
And as a little teaser…..the trailer for the LEGO movie coming out next year!  [This is BIG people.]
{LEGO image via Lisbet Spörndly for Houzz}
You might also like:
Tags: summer