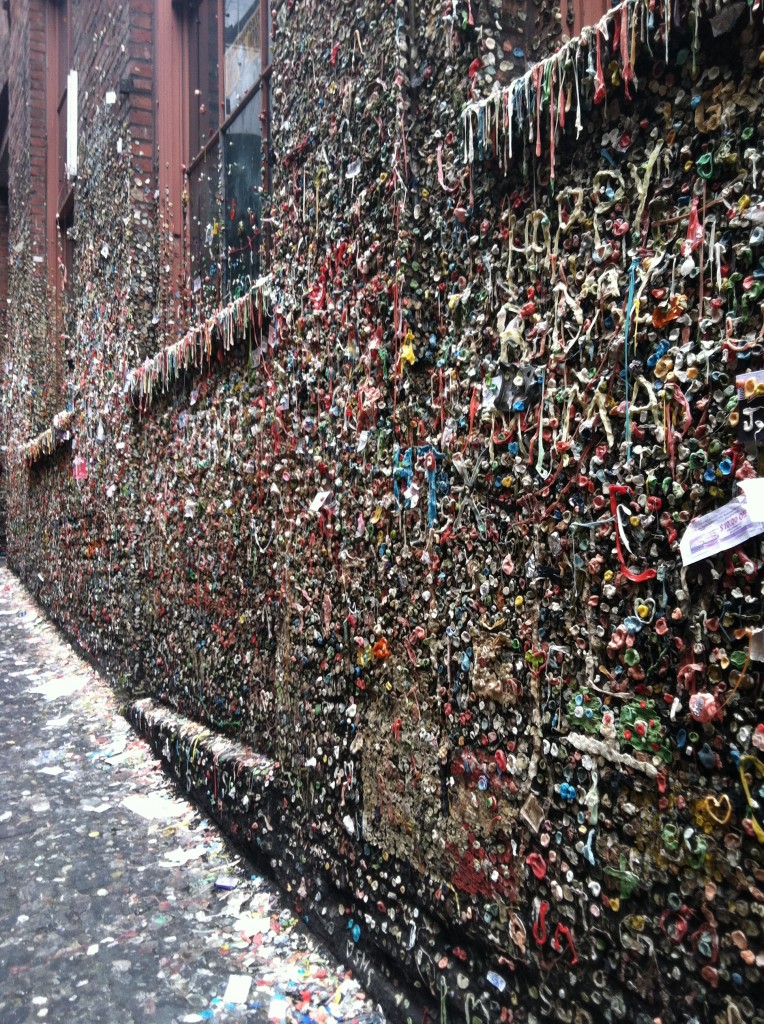 A recent trip to the Pike Place Market marked our first visit to Seattle's Gum Wall.  It is located in Post Alley under Pike Place Market.  [Find Rachel the Pig and go down a short flight of stairs.  Turn right at the bottom and you are there.]
Visually, it is striking.  Colorful and textured.   Standing back from it you almost forget it is chewed gum.  Almost.  The boys couldn't visit without leaving their mark.  Will jumped right in and stretched his gum long and left it dangling from a pipe.  Little Man was apprehensive, but eventually went for it.  He really wanted to shape his gum into the letter H because he had noticed that some visitors had spelled out their name or messages and left them on the wall.  When it proved to be a tedious job he just stuck his next to his big brother's.  I delicately stuck my piece to a very small empty space on the wall.
Being a tourist in your own city is a great way to spend a summer's day.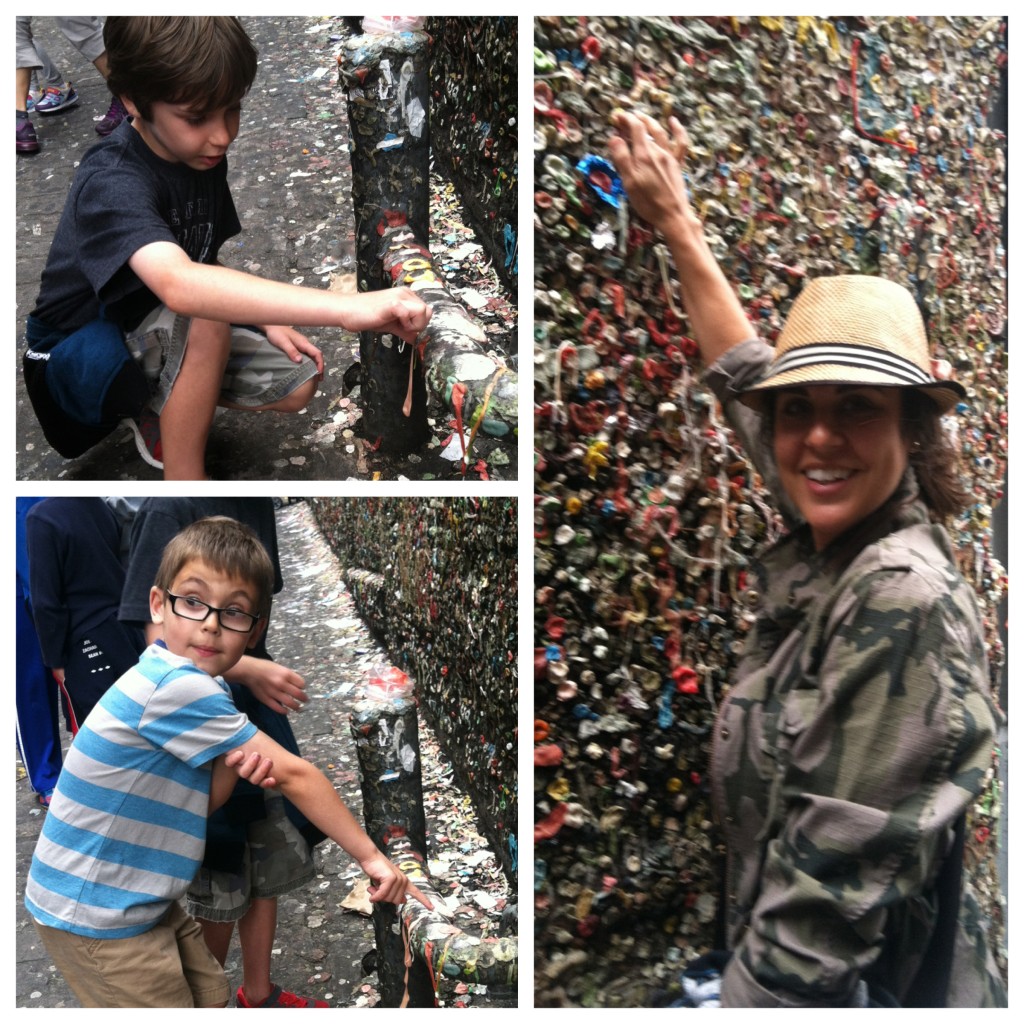 You might also like:
Tags: all things seattle