We invited the parents of Big W's friends to enjoy a glass of wine and a few nibbles at the end of his birthday party.  It was a wonderful way to kick off summer!  I wanted one warm appetizer, amongst the olives, vegetables and hummus.  These little bite size baked brie were perfectly salty and sweet.   There were a handful of boys that grabbed one too!
Easy ingredients:
2 sheets frozen puff pastry sheets
Brie cheese
Preserves of your choosing.  [I used a fig spread.]
1 egg to be used for an egg wash.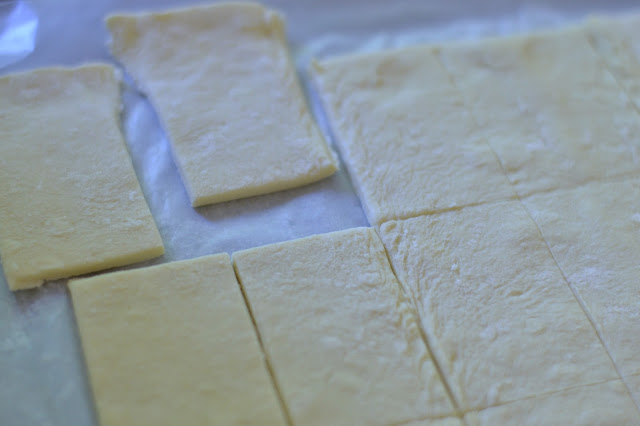 Cut each pastry sheet into 24 small rectangles.  Whisk together one egg and a splash of milk.  Brush the egg wash on 12 of the small rectangles and place a small slice of brie and a dollop of preserves on each one.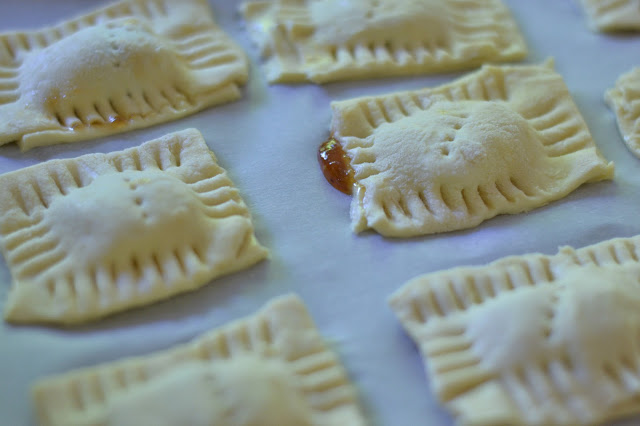 Top each one with remaining squares.  Press down edges of pastry with the tines of a fork.  Also, prick the top.  Place on parchment paper.  Brush with egg wash and sprinkle with salt. Bake at 375 degrees for 8-10 minutes.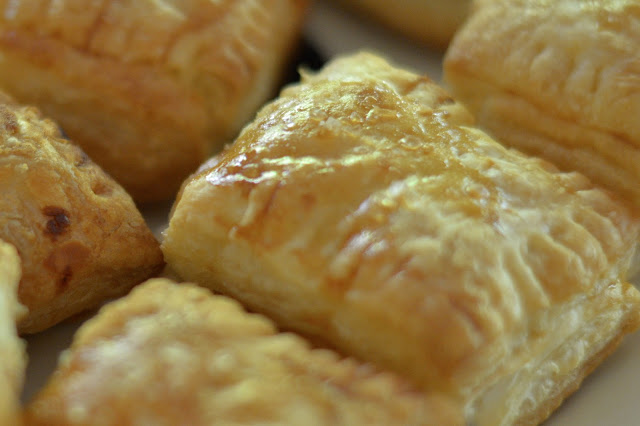 You could easily make these ahead of time and pop them in the oven just minutes before your guests arrive.  It is hard to resist the delicious goodness of anything made with puff pastry.  Enjoy!
You may have missed:
A great summer pizza made with fig spread, goat cheese, peaches and arugula.
{Recipe adapted from Joy the Baker}